Creating wedding wear for mothers, whether it is the mother of the bride or the mother of the groom, is a wonderful privilege: making all these beautiful women feel elegant, confident and truly lovely on that one special day of their daughter/son.
All Joyce Young Mother of the Bride outfits are individually made to ensure a perfect fit. If you are looking for an inspired designer creation you can pick one of the designs from the exquisite Joyce Young By Storm Collection. We are also happy to provide flawless bespoke service for the sophisticated woman who knows and appreciates her own style.
Celebrating the sweet dreams of all to-be-weds and their families in 2015, we are giving you a sneak peek into 5 of our newest mother of the bride designs.
Expert Tip: Let the couple clue you into their wedding vision, coordinate with your future in-law for a harmonious match and feel free to pamper yourself into a comfortable, glamorous and subtle outfit!
№1
PARISIAN WAFT
The first design features an elegant knee-length silk fitted shift dress with a flattering overcoat in silk jacquard organza panelled with inset godets. The chic overcoat floating as you walk is reminiscent of the effortless elegance Parisian women are world famous for. Plus, navy wins all hearts. Always.
№2
TURQUOISE FANCY
Dreaming of invigorating turquoise seas and horizons? Deviating from nudes and blushes and storming into the embrace of the much more uplifting turquoise hues speaks of a fearless and dreamy mind. One of JY's newest designs is a turquoise knee-length shift dress with delicate lace overlay featuring an understated illusion neckline and sleeves.
№3
SHIMMERING PEARLS
The third mother of the bride 2015 dress design we would like to call your attention to is an empire accordion pleated mini dress with bust lace overlay. The pearly hue creates the much desired balance between a glamorous yet understated look. Feels beautiful and light.
№4
NAVY BLUE DREAMS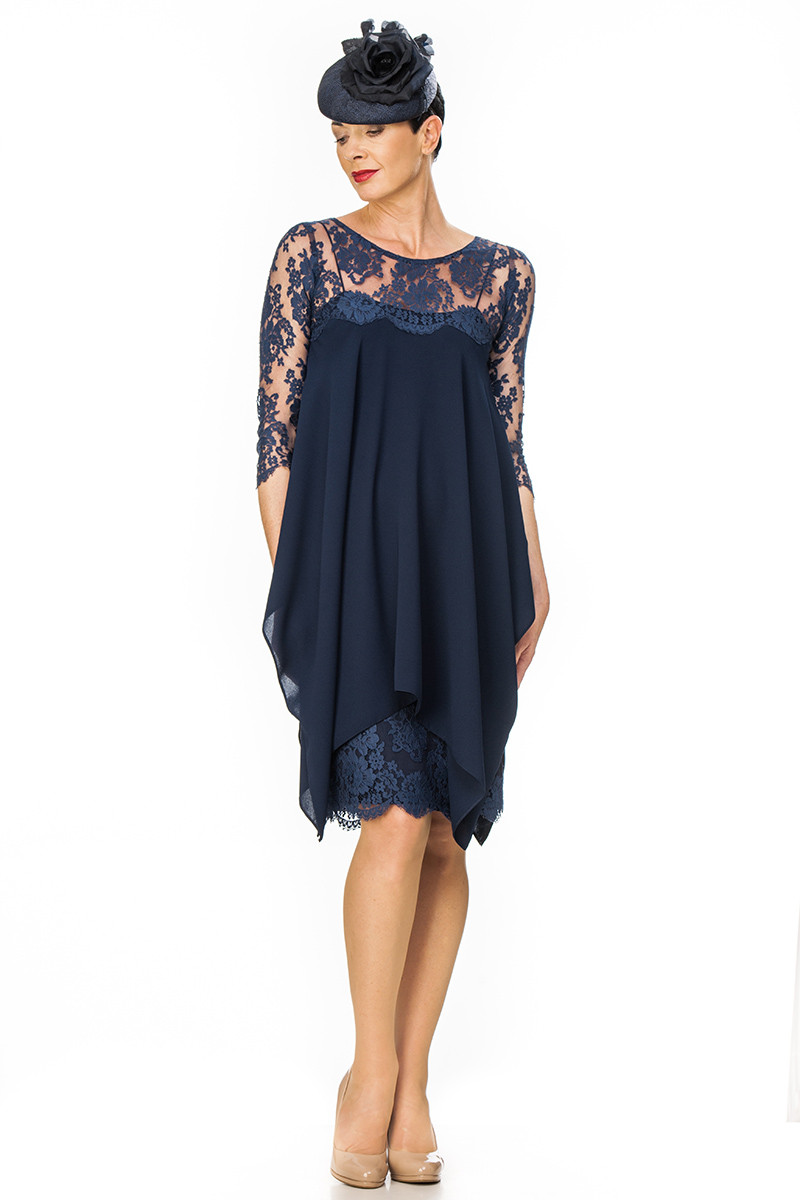 For the more romantically spirited and warm women we have another sweet light option: a graceful multi-layered mid-length dress with a mid layer of intricately patterned lace and a flowing zig zig hemmed silk overlay. Finished with a gorgeous boat neckline and illusion sleeves. Perfect for warming a romantic heart!
№5
IVORY SECRETS
Finally, a captivating look for a sincerely formal celebration and no rustic vineyard affairs to pin in your wedding scrapbook: a chic ivory jacket over an intricately embroidered skirt above knee length. The high Mandarin collar, kimono sleeves, the rich and subtle bust embellishments, signature sparkly hook-and-eyes closures and the pleated balloon bottom lead up to a vision of exotic finesse and reflective charm. A truly fine choice.
Team JY
Wear it with a smile!