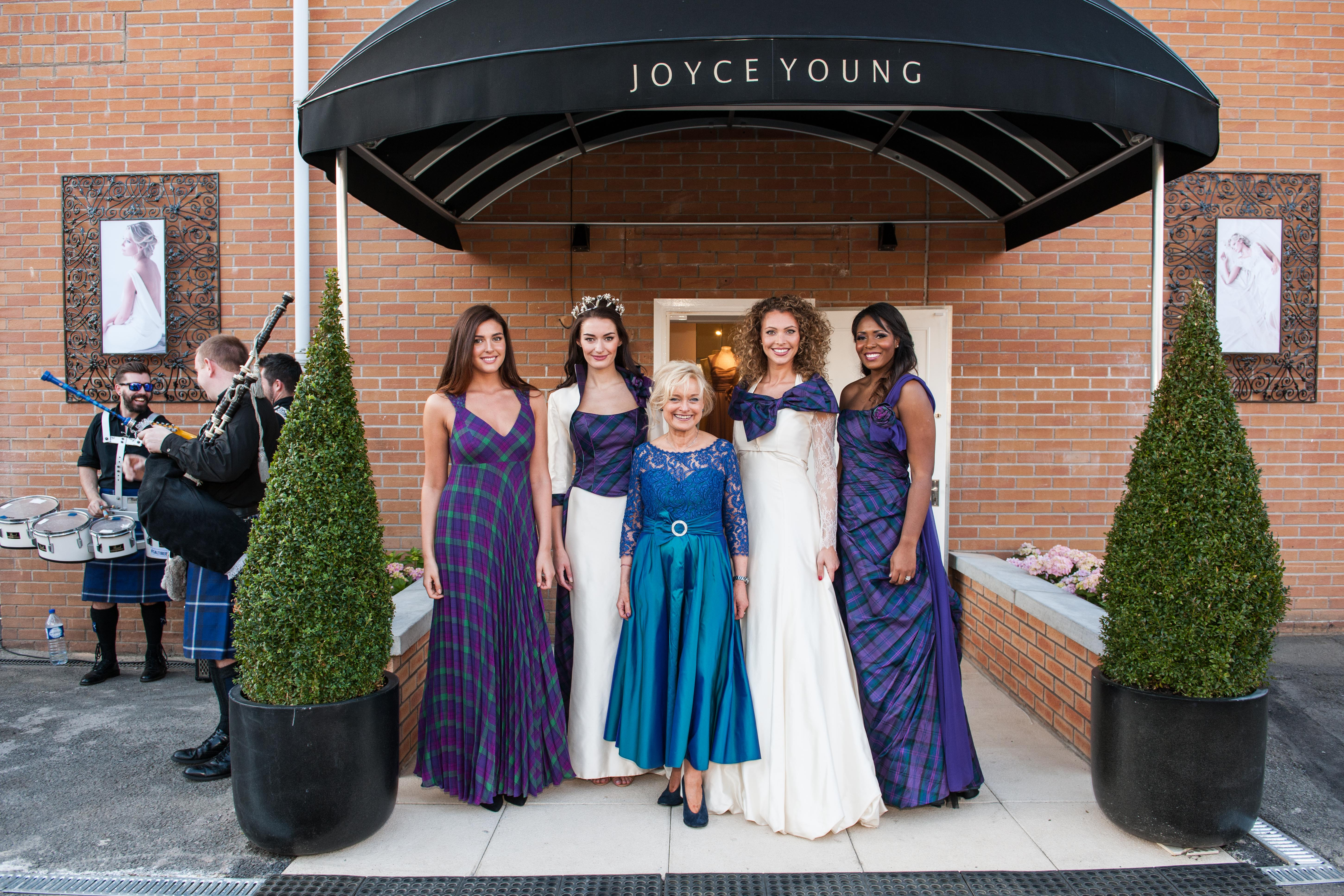 On Thursday 10th September we celebrated the launch of our new showroom in North Glasgow. We were lucky enough to have a glorious sunny evening. Saltire Beat welcomed the guests with their upbeat mix of bagpipes,guitars and drums. Our beautiful models wore a selection of designs from all our different collections Brides, Special Occasions, Tartan Spirit and our new daywear range of casual chic dresses. The fashion show was made all the more special as the models were accompanied by the wondrous voices of Fiona Kennedy and Christine Bovill. Our guests were spell bound by the selection of songs that Fiona and Christine sang.
The new showroom is next door to our productiion unit where all our couture dresses and outfits are individually made and fitted.
We are delighted to have emalgamated our Glasgow business. It is now so much better for us and our customers to have everything in the one place with plenty of free parking at the door and right next to the train station .