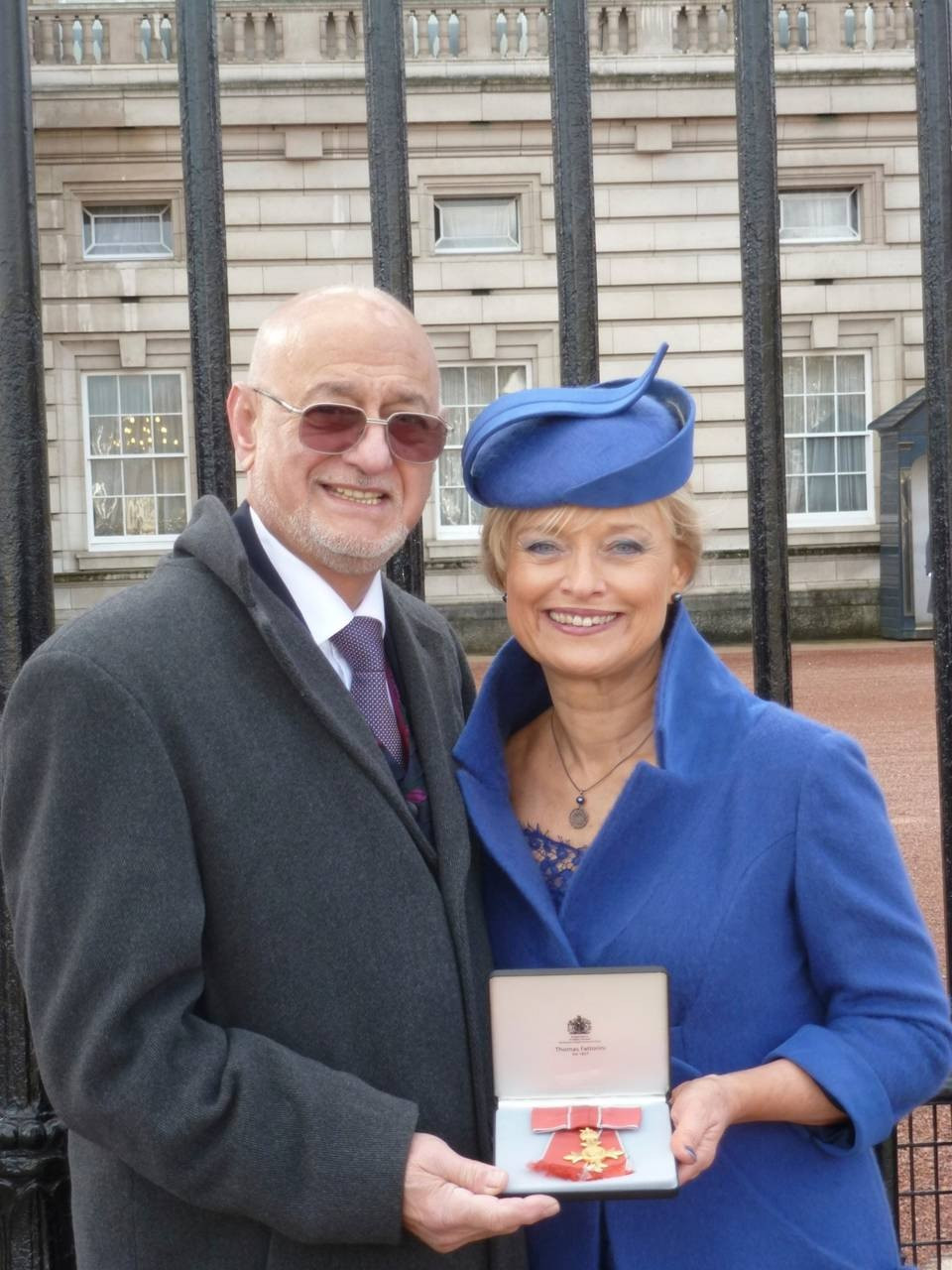 We are delighted to congratulate Andy Murray on being awarded a very much deserved Knighthood in the 2017 Queen's New Year Honours list. 2016 was an outstanding year for British Sport with many high profile athletes being recognised for their achievements. We also congratulate all the less well known recipients of awards for their achievements and endeavours.
No doubt the first thing after the intitial excitement and realisation has sunk in is the big question "What am I going to wear "?
The ceremony is held in the morning at Buckingham Palace, Windsor Palace or Holyrood when the Queen visits Scotland in July.
It is important to be smart and respectful to the Royal Family and your surroundings. You don't want to look like you are going to a wedding by being too flowery  or wearing evening dress or anything too low cut or short.
However like a wedding, the photographs will grace your mantelpiece for posterity therefore choosing a good quality classic outfit will stand the test of time.
We have the pleasure of designing many outfits for investitures and enjoy the excitement of the occasion with each customer on the run up to this very special occasion. Fabrics vary depending on season but we always choose plain or textured wool or silk as we believe pattern can date or overwhelm the wearer. Our designs are simple ,elegant and classic usually with a cheeky quirky twist to add a bit of personality and very suitable for this most royal of occasions.
If you are reading this because you have typed in What to wear to an investiture ?" Please don't hesitate to give us a call as we have first hand experience in the procedure as well as having helped many special ladies look and feel amazing on their big day.
Here are a few images below of the proud occasion.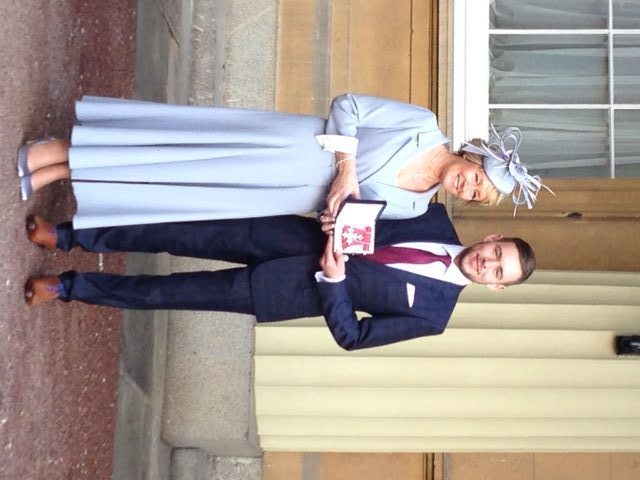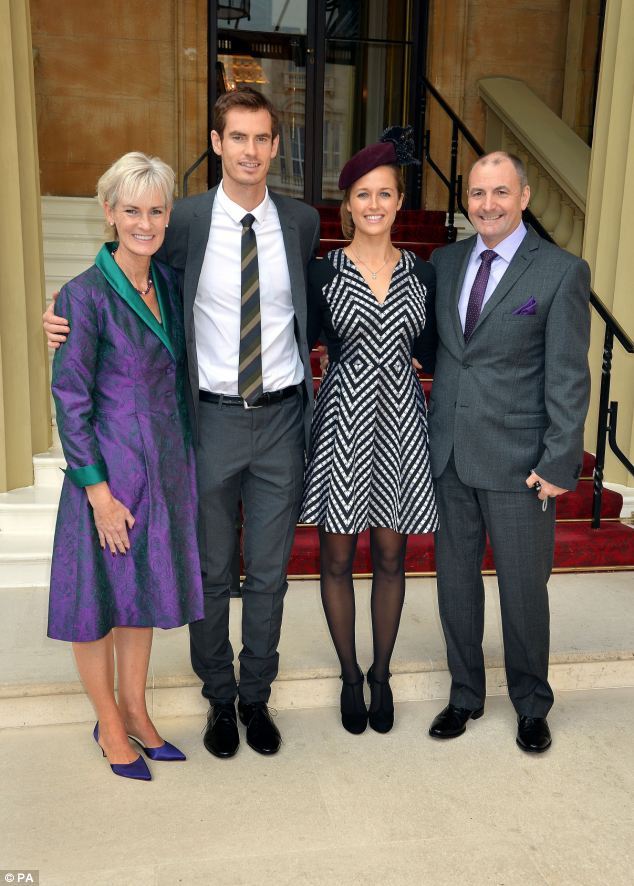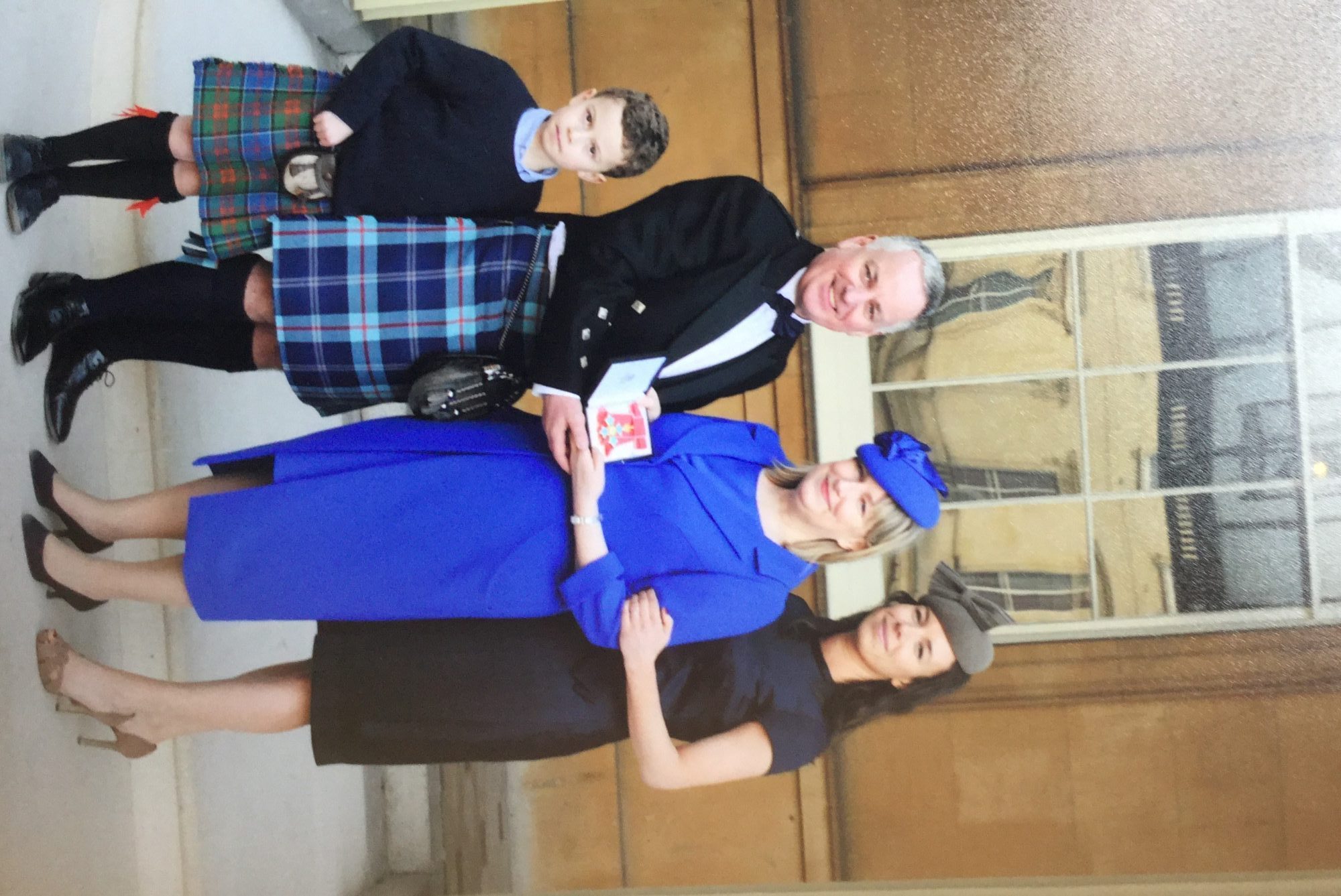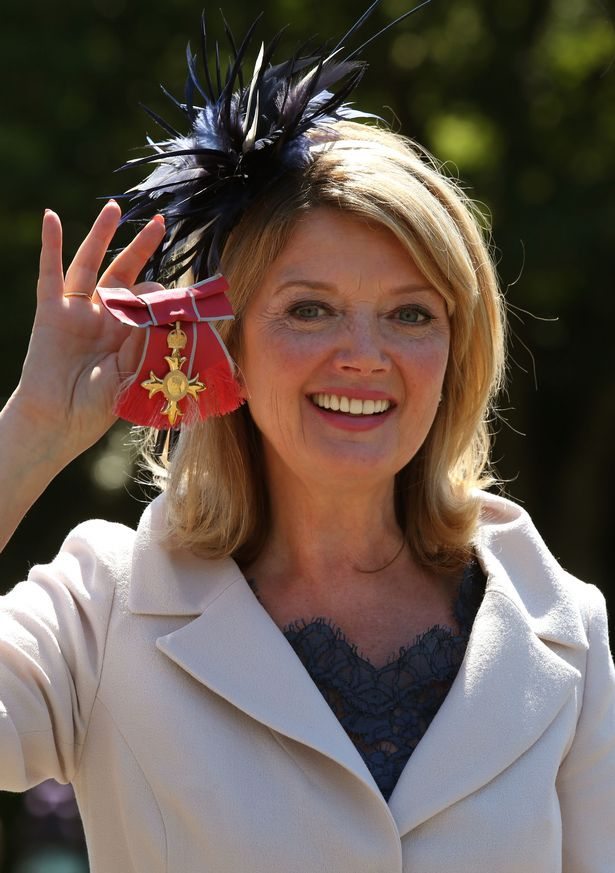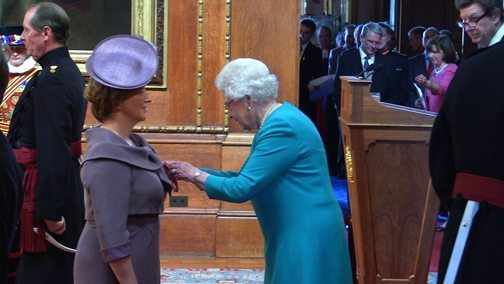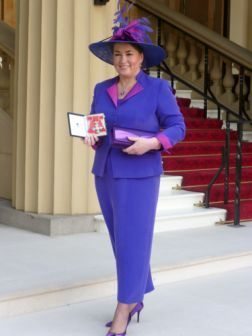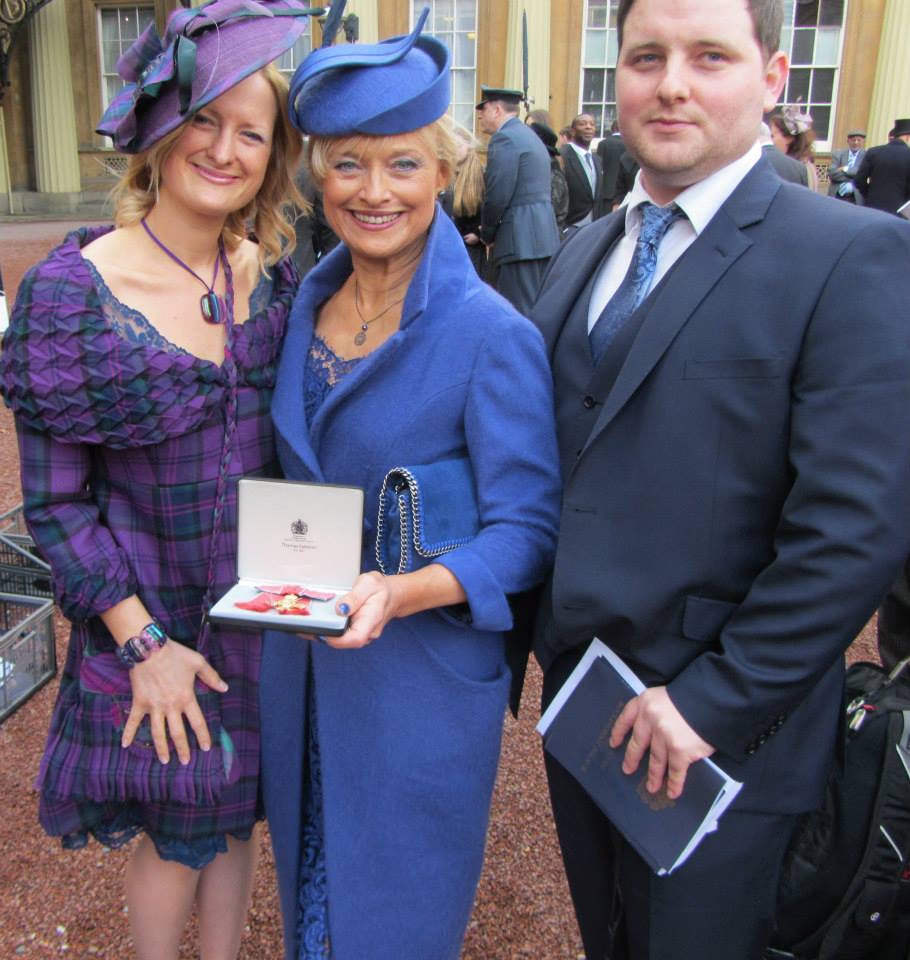 Save
Save