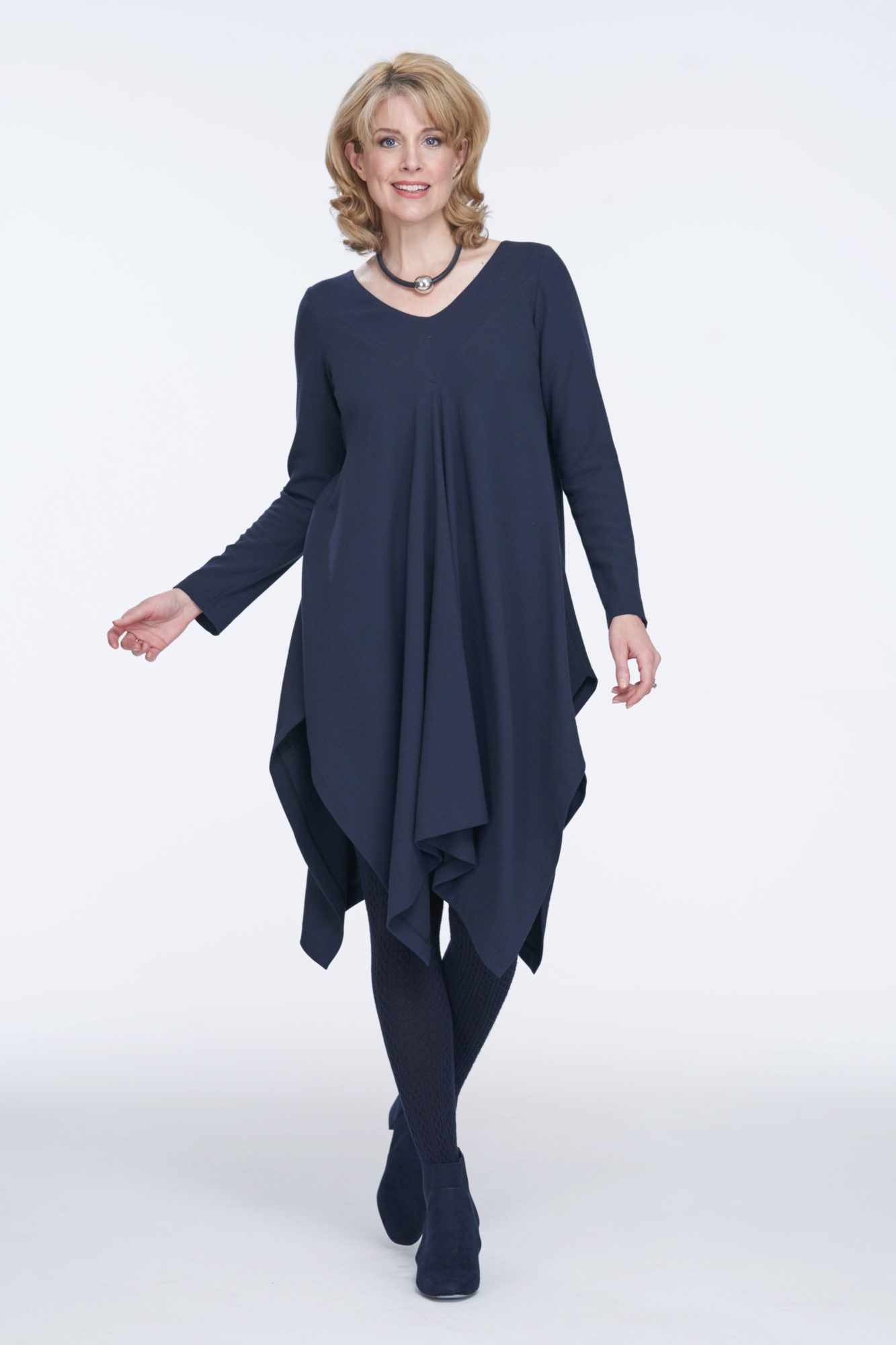 CASUAL CHIC DRESSES   Launching at The Country Living Show SECC Nov 23rd – 26th Stand F2
" As a designer with 25 years experience designing made to measure outfits for mothers of the bride and groom I am first to realise that very few of us come in standard sizes.
We are ladies in our prime who are comfortable in our own skins, assertive, fashionable but not fashion slaves , we don't seek approval. We don't follow fashion but look stylish , we know what suits us and we also like to cover our arms and don't like to wear anything tight around the waist as our waist and tummies are a wee bit bigger than they used to be !
After years of planning we are finally launching our first capsule collection of Casual Chic dresses. They are available in sizes 1 – 5 ranging from size 6/8 (1) to size 22/24 (5) Initially available in 7 colours for winter (other colours and sizes available with a surcharge)
Lifestyles are busier and more casual nowadays very often we don't have time to go home and change for the evening I believe these dresses will carry us through from day to evening looking smart but casual with the addition of a scarf or statement necklace.
It is said that we wear 20% of our wardrobes 80% of the time . How often have you had a dress or outfit that you love and wish you could buy again in another colour ……..well now you can……. as each season we will add to the collection but will continue our best sellers in new colours .
We are very excited about this additional collection which will run alongside our bespoke designs for Special Occasions.
We would welcome your feedback just drop us an e mail to sarah@bystorm.co.uk "
Fabric Poly /Viscose/Spandex no crease and washable
Price approx £250   Made to order