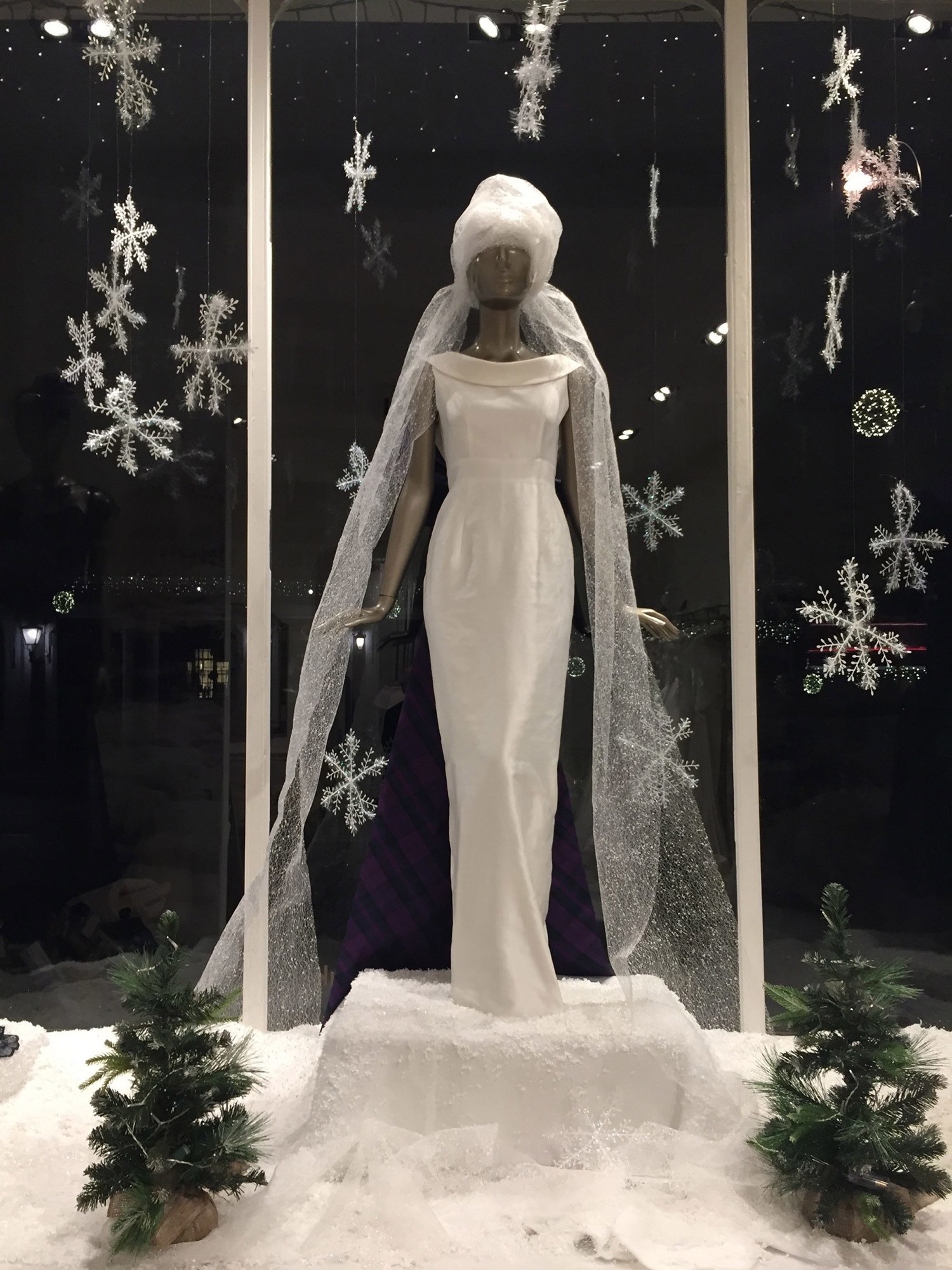 Our showroom in Glasgow was the first to get decorated for Christmas as we had a group of Japanese business ladies coming to visit mid November. As they were coming to see our tartan wedding dresses we decided to get the Christmas decorations out early.
We love this time of year and look forward to adding the smell of pine to the shop and bringing out the Christmas pies.
Here's are some pictures taken in Glasgow inside the shop and in  the London window inside and out.
Happy Christmas time to everyone . Enjoy the Festive period. Looking forward to all the wonderful weddings coming up in 2018.