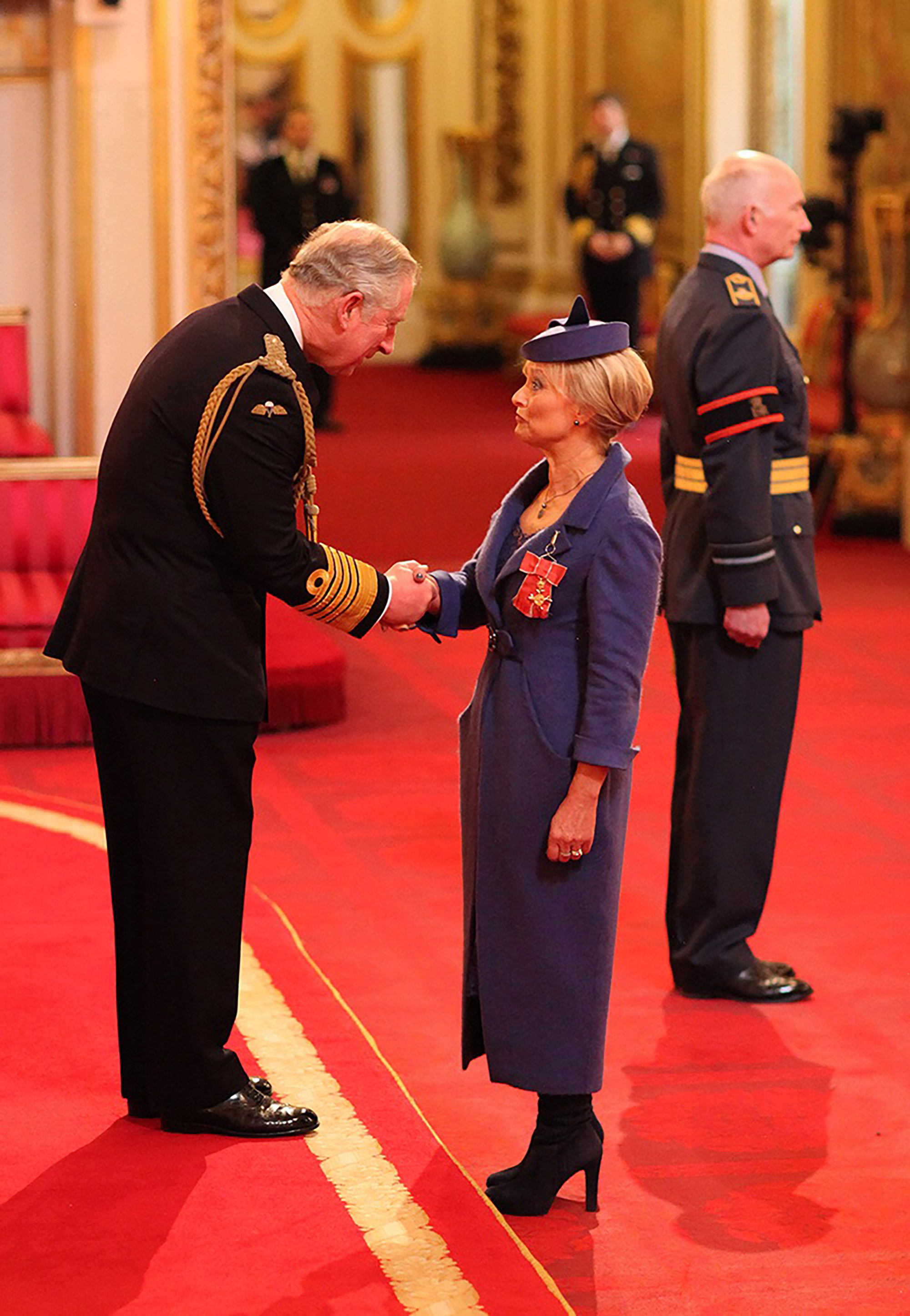 Joyce Young OBE is a name synonymous with grown-up style for both brides and mothers of the bride. With twin bases in Glasgow and London, she also looks after the best-dressed at weddings and red-carpet events across the globe. Absolutely Weddings meets a designer who believes easy elegance is always in style.
Joyce Young should be on every bride's radar – and the radar of every bride's mother. For more than 20 years she has been quietly flying the flag for the kind of relaxed and sophisticated UK-designed-and-made dressing that makes us look and feel the part. Hers is a very grown-up and bespoke approach, with a keen eye for the cut, texture and details that ensure an outfit stands out from the crowd.
When Joyce was awarded the OBE for services to Textiles and the Glasgow Community in the 2013 New Year Honours List, her loyal fan base reminded everyone: 'we told you so'. While hers is a quiet success story (she's modest about her achievements), she has not only clocked up some pretty formidable clients on home and international turf – Judy Murray and Michelle Obama among them – but has built a brand that is proudly Scottish through and through. Everything in the Joyce Young collections – bride, mother of the bride, occasion and her fabulous Tartan collections – is designed by her and made by a long-established team at her Glasgow HQ.
It is, says Joyce, one of the key things that sets her apart. "If someone comes into my London or Glasgow boutique and asks how long it will take to design and make an outfit, we can ask: 'when is your occasion?'. Like all designers, I'm going to suggest that it's never too early to choose a gown, but our bespoke approach enables us to create something to individual specifications in a short space of time".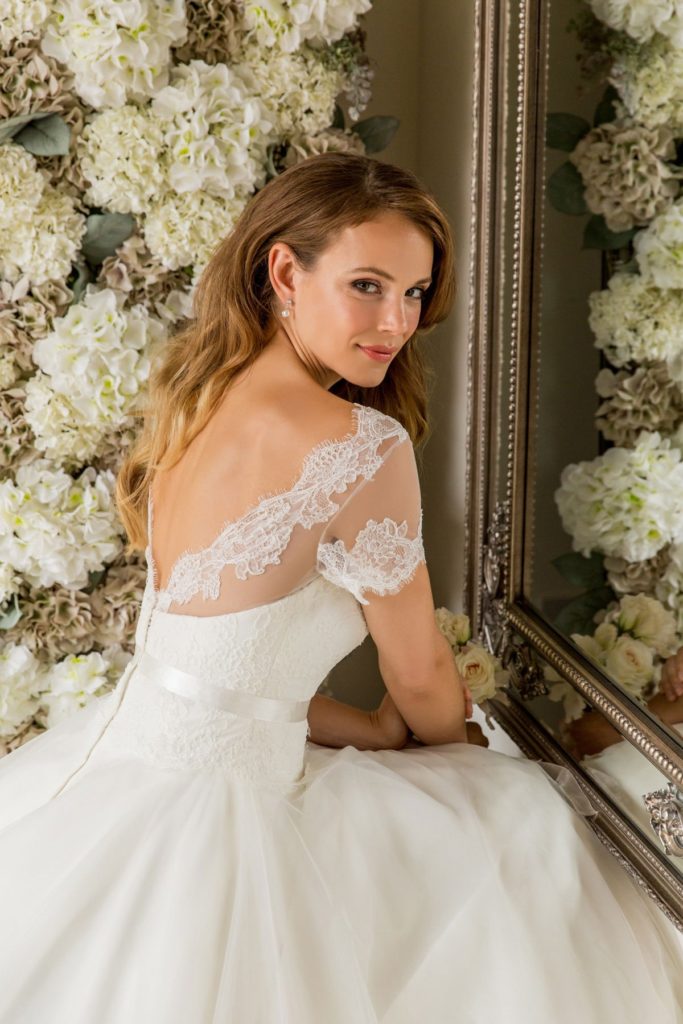 "Joyce Young's gowns are sophisticated, with endless opportunities to create bespoke elements to match the celebration and your bridal style."
Joyce trained at Glasgow School of Art and cut her teeth in the mid 1970s, initially designing for a key supplier to Marks & Spencer. This meant she was a frequent traveller between Glasgow and London. But designing blouses en masse just wasn't for her – she loved fine fabrics too much – and she quickly set up in business with a friend making high-end occasion pieces under the Sequins label.
It was one of the directors at the grand old Sauchiehall Street department store Dalys who first suggested that she and her then business partner should look at weddings, and go for the high end; that small first collection was bought by Dalys. While Joyce had successful forays into other areas – and cruisewear was extremely successful – all roads eventually led back to life's really big occasions. Customers would come in and ask for wedding gowns in the same luxurious and easy style as her holiday pieces.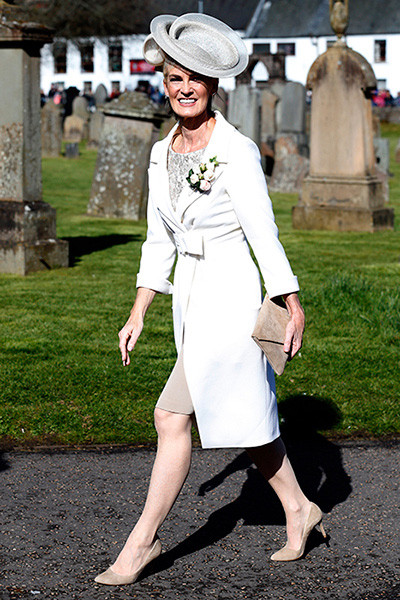 "Mother of the bride is a key part of her design work, and she's clocked up some pretty formidable clients"
The Joyce Young business as we know it began in 1993, and the first London boutique opened in Chiltern Street, W1 in 1999. This was her London base until 2014, when she relocated to leafy Belsize Park – a smart address and with much more space to show bride and mother-of-the-bride collections. Glasgow's Maryhill Road is Joyce Young central, and visitors are treated to the most glamorous of period interiors (fantastically high ceilings and huge mirrors). Sometimes they even pop next door to the design studio to see their gown being made up.
"Joyce Young says her starting point has always been to design something she would want to wear"
While Joyce Young's approach to formal dressing may fit very neatly into today's more relaxed style, in the 1990s it was different. Joyce says: "The Princess Diana full-skirt influence was still around back then. We were making unconventional outfits – wedding coats, wedding trousers and slimline gowns – always in the most luxurious fabrics".
That style has remained part of the Joyce Young signature – always identifiable. Her approach is underpinned by what she describes as: "easy elegance". She is driven by a love of textiles and luxury fabrics, rather than by watching other designers or the catwalks. Joyce says: "I've always thought about what I like to wear. I don't want to be too neat or 'trussed up', so there's always something casual – a twist – in my designs. It's good to add elements that are a bit quirky. And I start by designing around the qualities of the fabric and my instinct for how it might work."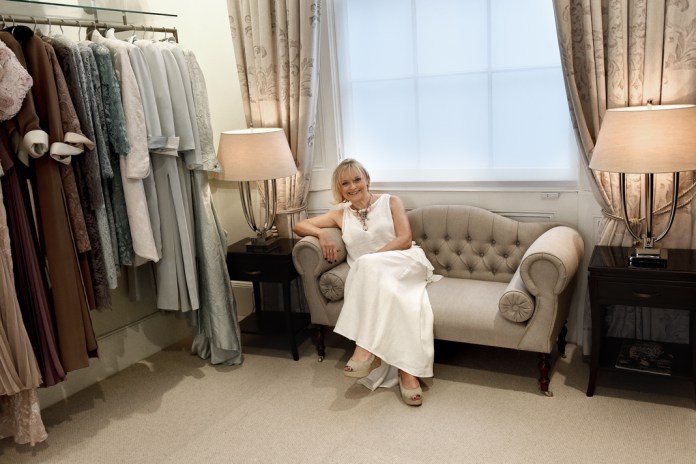 "With London and Glasgow ateliers, and production in Glasgow, Joyce Young has short production times and flexibility in tailoring designs round you"
While there's no such thing as the typical customer, Joyce Young's brides are generally savvy when it comes to style and lead a busy professional life. The flexibility of her design process means she can – for instance – assist the last-minute bride, or one who wants to do different with dress colour or style. She says: "When I'm not in London I'm in my Glasgow factory every day. We control production, so can work quickly."
Brides may opt for a collection gown, or have it adapted; all gowns are made to measure anyway, which means room to change a detail or introduce elements from different looks. A third option is to go totally bespoke, with patterns, toiles and four fittings – the full couture process. Joyce Young's UK suppliers' network and expertise means she is able to source luxe fabrics to achieve a particular look.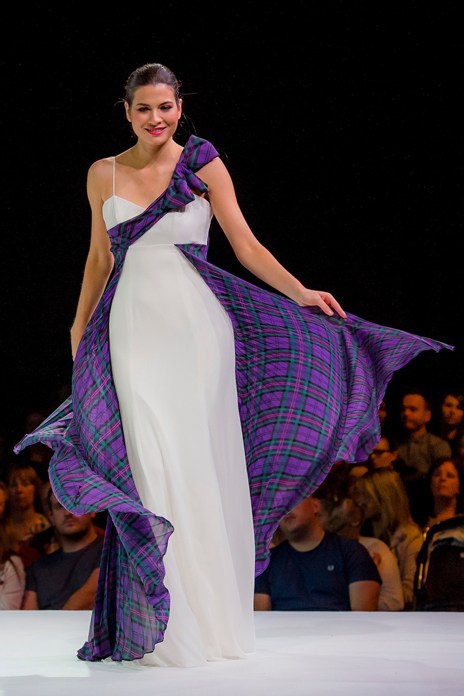 "Tartan brides is another successful arm of Joyce Young's business and she works with exquisite fabrics to create a contemporary take on this traditional bridal attire"
Another arm of her bridal design work focuses around tartan weddings. Her creativity in updating this look – for instance, using tartan patterns on exquisite silks – adds colour and an elegant contemporary edge to tradition. Joyce says: "It's a vibrant niche market and we get customers from around the world who want to incorporate tartan patterning into their gown."
In fact, she can clothe the whole female wedding party. When Judy Murray wore a Joyce Young cream wool coat and mink dress to son Andy's wedding to Kim Sears, it caused a sensation in the press. While it wasn't the only outfit Joyce had designed for Judy (who wore another to Buckingham Palace for Andy Murray's OBE award), it showed the world that glamour doesn't stop at 40.
Joyce describes her signature style as "easy elegance"
With everything from simple shifts to longer length gowns, trousers and smart coats in the mix, here is a mother of the bride collection that blends simple lines with truly luxe fabrics. Joyce says: "We don't always think we are the right size or shape – especially in mid life – but we still need to look great. Weddings are also changing so it's about feeling poised, comfortable and – above all – confident."
In 2016, Joyce Young picked up another gong, Bridal Designer of the Year at the VOWS Awards (Scotland's Oscars for bridal), which are decided by public vote. So what's her magic touch? In an interview for Elegance magazine shortly after she received her OBE, Joyce described why she began her journey all those years ago, saying: "I wanted to design what I wanted". Her design vision clearly, dovetails pretty neatly with what all brides and occasion goers want: luxury fabrics, casual twists and, above all, elegance that's feels as good to wear as it looks.
Words by Libby Norman