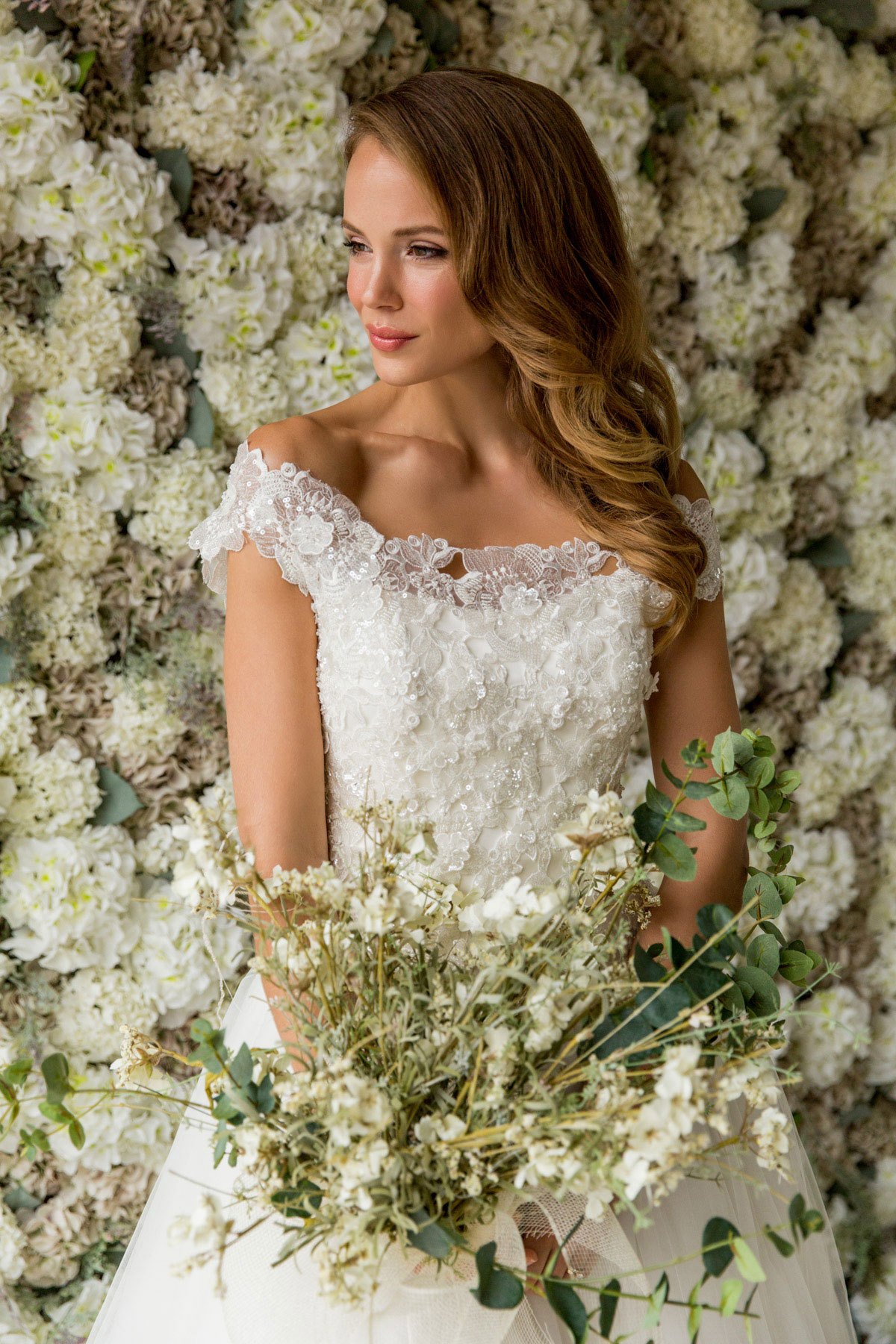 Will you be our next Joyce Young Bride? Here's why we're celebrating 25 years of doing what we do best…
Since launching our brand in 1993, we've played a part in one of the most important days of our bride's lives for over 25 years. If we were to put it in wedding terms, we're celebrating our silver anniversary (better get the champagne open).
Within the last 25 years, we've met people from all over the world, and no two brides are the same. Because of this, we're all about making the experience as personal and unique as the bride herself – offering one-to-one appointments in our luxury, relaxed showrooms in Glasgow in London.
Every year, we design new collections exclusive to our stores 2-4 times a year, including our Studio collections, our Couture Collection (which is made to measure in our factory in Glasgow) and of course, our fully bespoke designs specially made for and by our beautiful brides. Unlike most bridal boutiques, we have our very own factory next door to our studio, meaning there's flexibility to make your dream dress come true.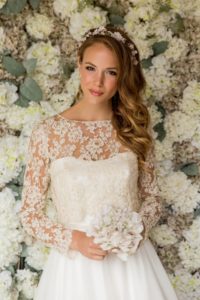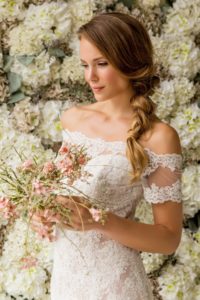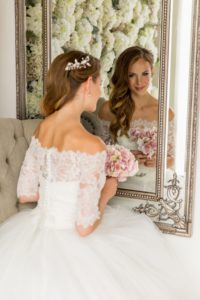 To do this, we source the finest fabrics in the world, including silk and lace from France, Italy and Spain, which are all carefully curated by our award-winning team and tailored to create your wedding dress. And with our personal alterations service, we ensure that your dress is always the perfect fit.
"I'm inspired by fabrics, firstly. I can mix through hundreds of fabrics and find just a few that really inspire me. And each season, I choose fabrics from all over the world and I put them in my office, look at them again and then I sit down and design for my brides"
Our very experienced team are like one big family, everyone is so passionate about what we do, from our seamstresses to our stylists in the shop who will help you choose the very best style that will flatter your figure, your colouring and your shape. Our customers come in all shapes and sizes and the beauty of having your dress made to measure is that you know it's going to fit you perfectly. Making sure our brides feel confident and beautiful on their wedding day is our number one priority.
From the moment our bride makes her appointment, right through to the big day, we're with her every step of the way, which is why we have won multiple times at the Wedding Industry VOWs awards for both our Bridal Designs and Special Occasion Outfits. This is something we're incredibly proud of and it's just one of the things that makes us love what we do. Here are just some of our brides over the last few years…
Will you be our next Joyce Young Bride? Book your appointment online.