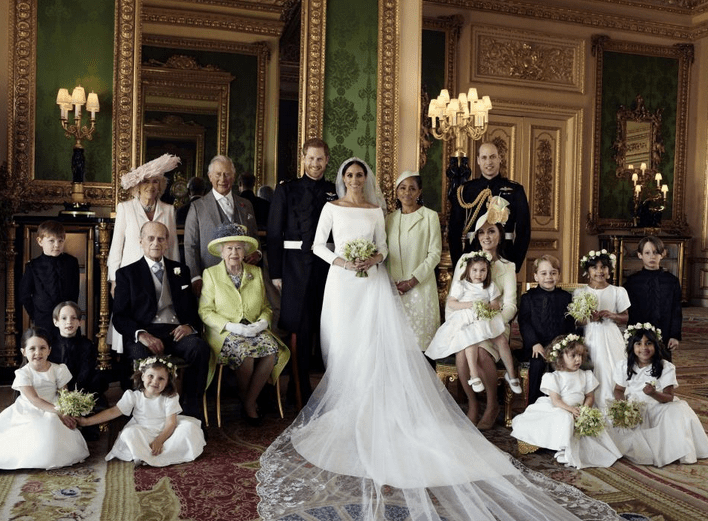 On Saturday 19th May the eyes of the world were on Windsor Castle for the much anticipated wedding of Price Harry and Meghan Markle. Well they certainly didn't disappoint. From the first guest arriving until the cameras were no longer allowed to take us into the private reception we were rivetted to the screen. We were entertained by a complete variety of styles colors and designs. There wasn't one particular emerging style that could be called a trend. Hats ranged through fascinators, sidesweeps and full hats. The Royal Family all looked sophisticated and elegant in coats and dresses in various shades of pistachio and light yellow and soft pinks which look beautifully coordinated in the family portrait.Especially deserving of mention was Amal's stunning yellowdress and hat. Anticipation grew as we waited fot the bride to arrive.
Meghan was breathtaking in her simplistic Givenchy gown and 5 mts long embroidered veil.  The children were delightful in traditional outfits. Not one detail overlooked.
We think Meghan is a beauiful example of "less is more"  Elegant design in luxurious fabric is very much the trade mark at Joyce Young . We like to make all our brides feel and look like princesses. Now that this Royal Wedding is over we are looking forward to all the Rgal Weddings that our brides and Mums are going to have throught this summer.