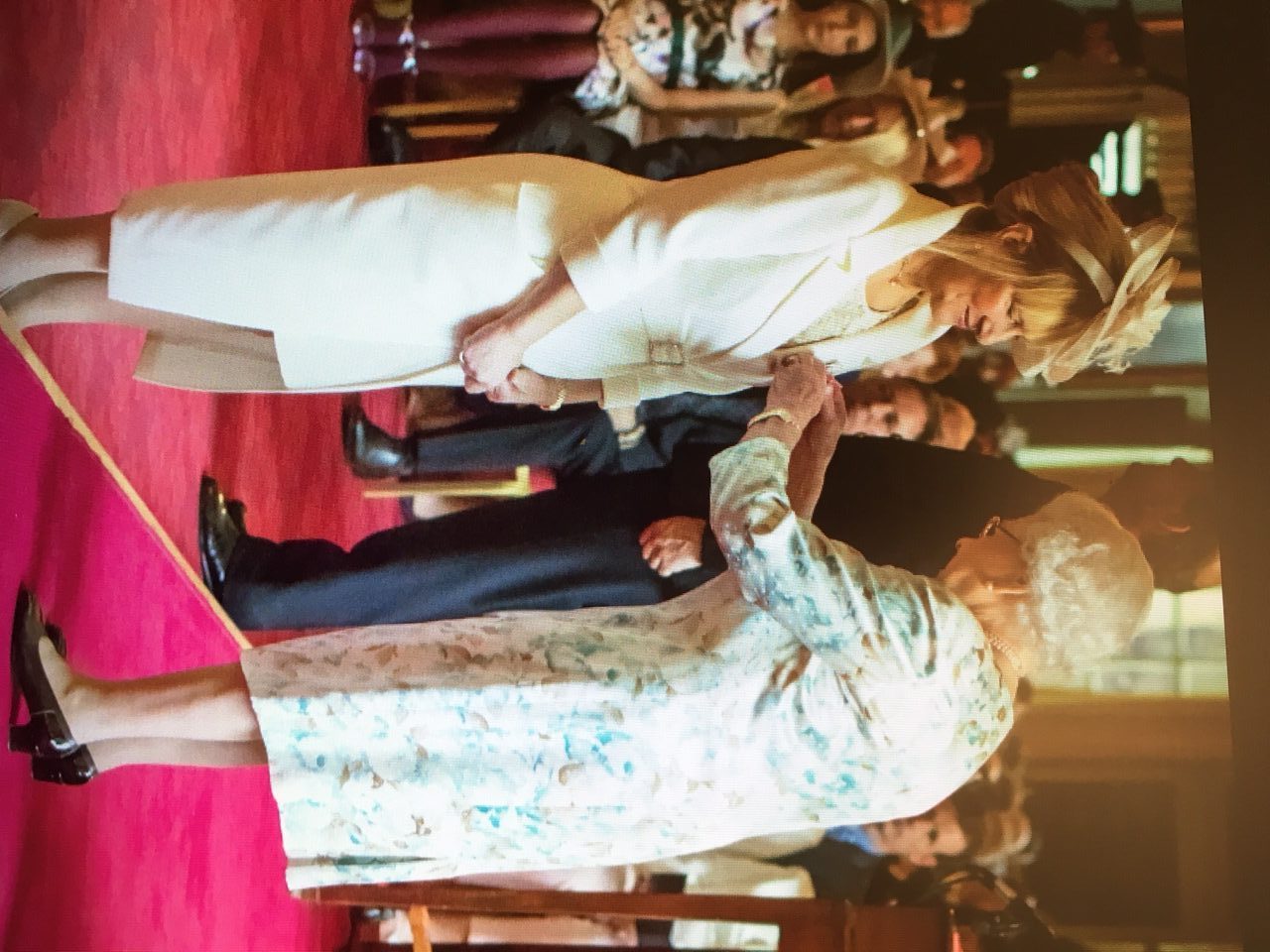 Honoured , Surreal, Amazed ,Humbled , Surprised , Grateful just a few of the expressions of emotion that we hear from the recipients who are about to have an investiture ,revealed every six months on The Queens New Year Honours List and the Queen's Birthday Honours List.
After weeks of having to remain silent after receiving the THE letter from Her Majesty finally the word is out and the honouered men and women can rejoice publically for the first time and tell their family and friends which the letter forbids you to do before the official disclosure date. No one dare breathes a word in case the award is retracted or fear of being clapped in irons in the Tower of London !!
Usually the investiture takes place within 6 months of the announcement. It can be at Buckingham Palace, Windsor or in Scotland Holyrood Palace usually at the beginning of July when the Queen comes up to holiday at Balmoral.
After all the excitement the next big question is "What am I going to wear ".  This is a momentous occasion and like a wedding the photographs will stay in the family for posterity.
The investitures take place in the morning. There is a dress code the Queen likes the ladies to wear hats.
It is a formal occasion after all our Monarch or one of her family is going to bestow a great honour on you.  Therefore I believe it should be a carefully chosen outfit that will give you confidence and make you feel really special about yourself.
Here is where having a made -to -measure outfit will give you that edge. We have made dozens of outfits to go to the Palace and our clients have told us that they were overwhelmed with the amount of compliments they got.
Hats should be simple not too elaborate or adorned with lots of flowers as you dont want to look like you are going to a wedding.
Simple and elegant would be my advice nothing to fussy or overwhelming.
Here are a few ladies who have chosen Joyce Young outfits for their investitures. We have had lots more recently but are waiting for the photographs to come back to us.
To make an appointment in Glasgow please phone 0141 942 8900 ext 1 or in London 020 7224 7888 or e mail joyce@bystorm.co.uk
Having had the honour of going through the process myself I have lots of useful tips for the day !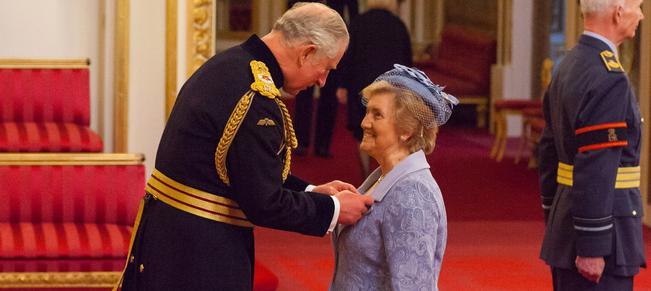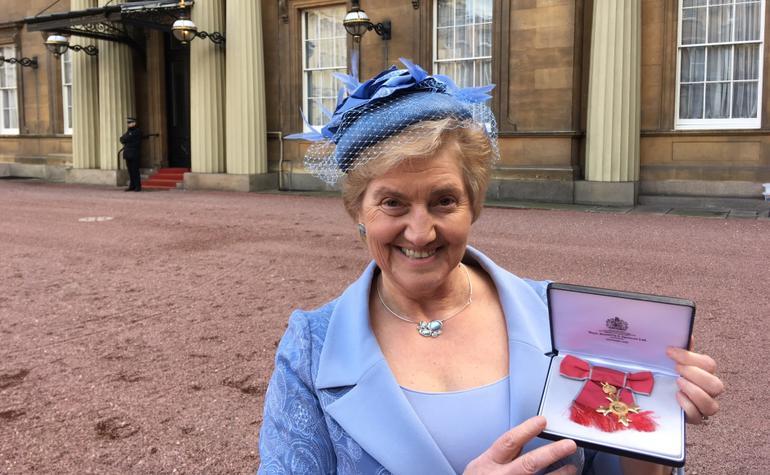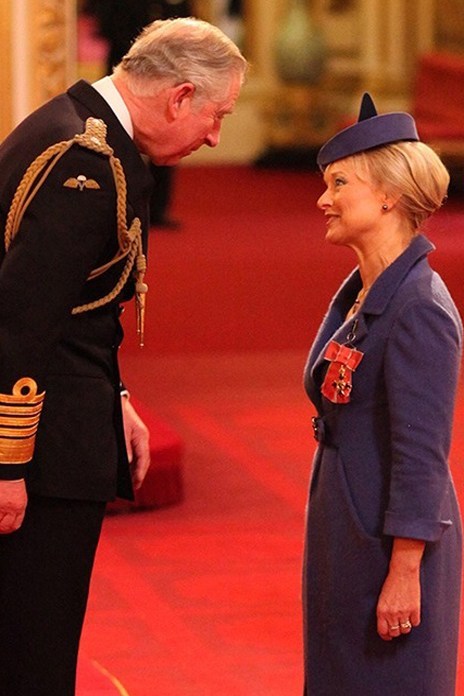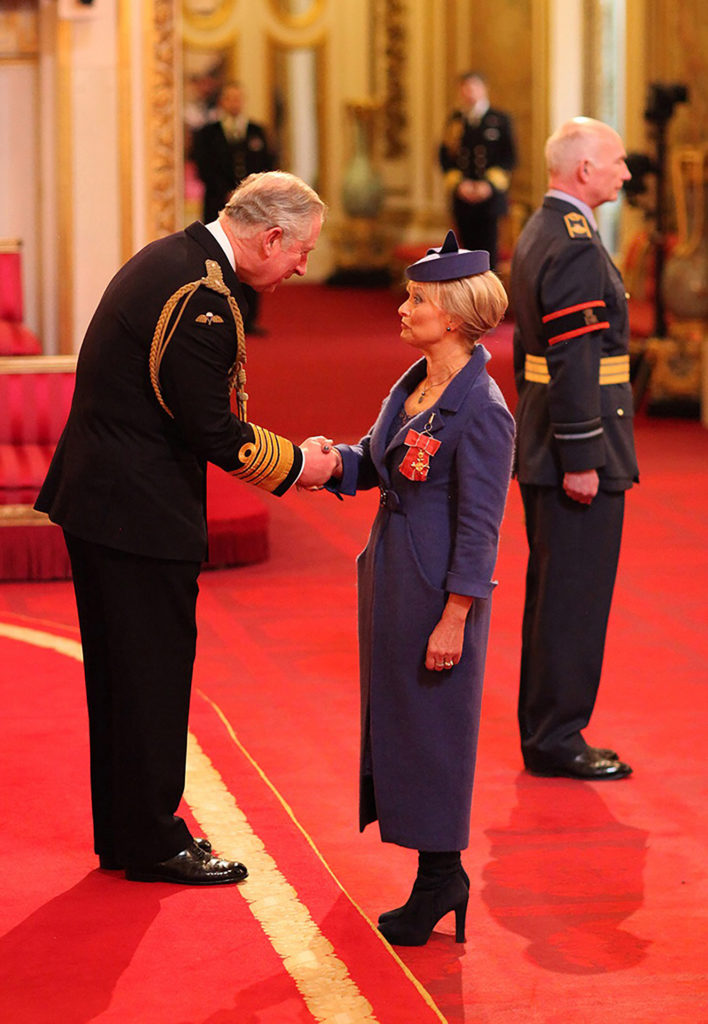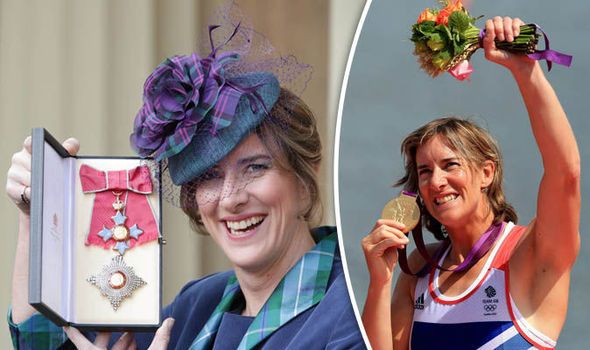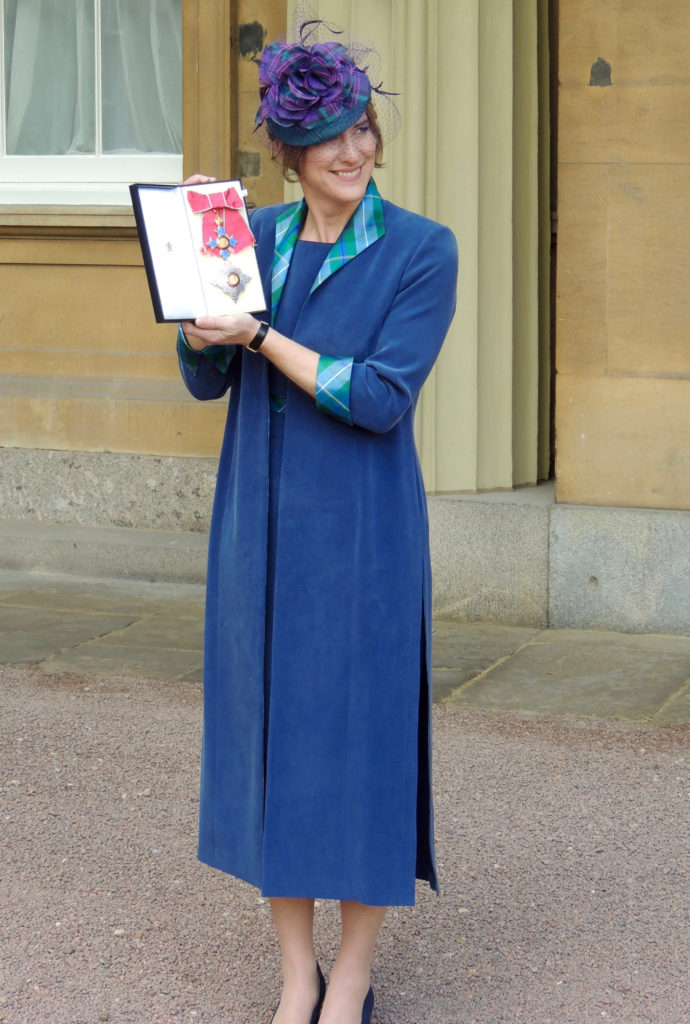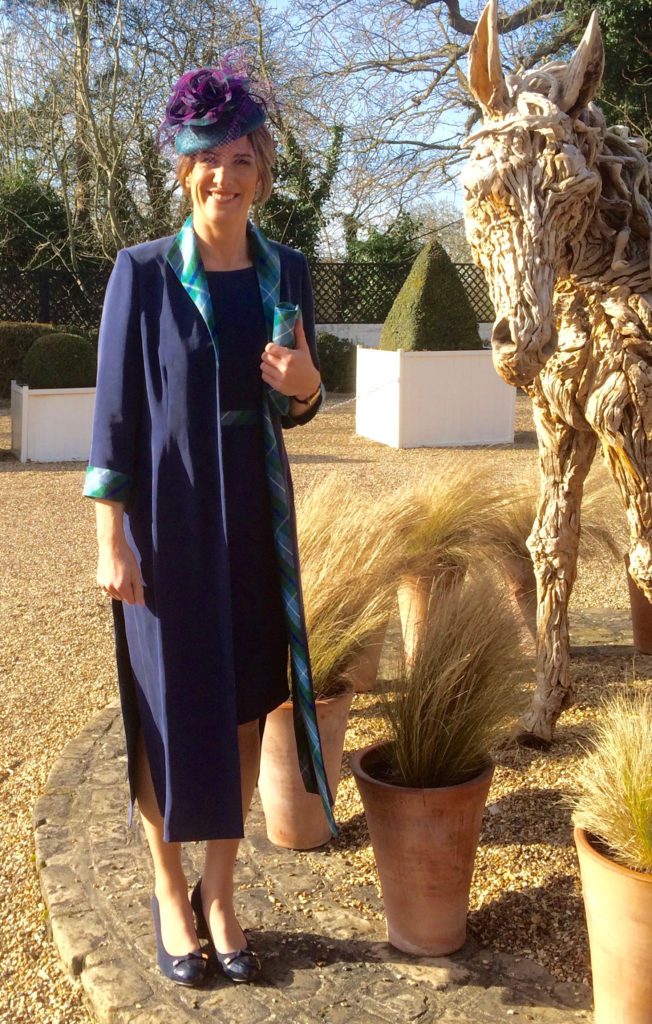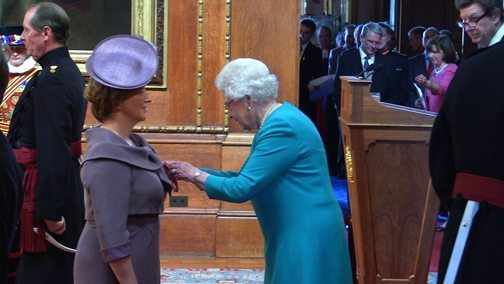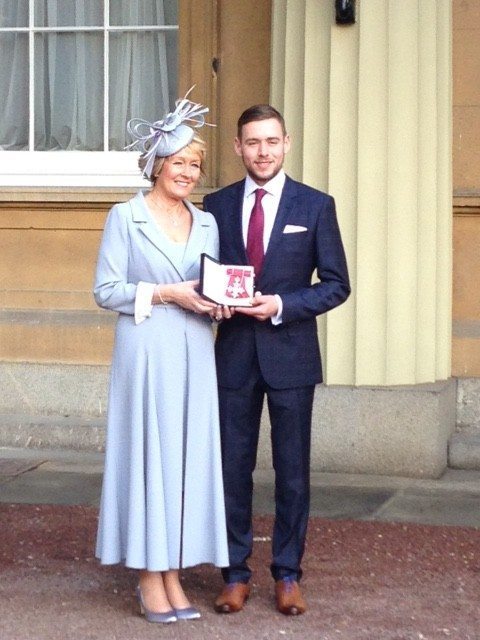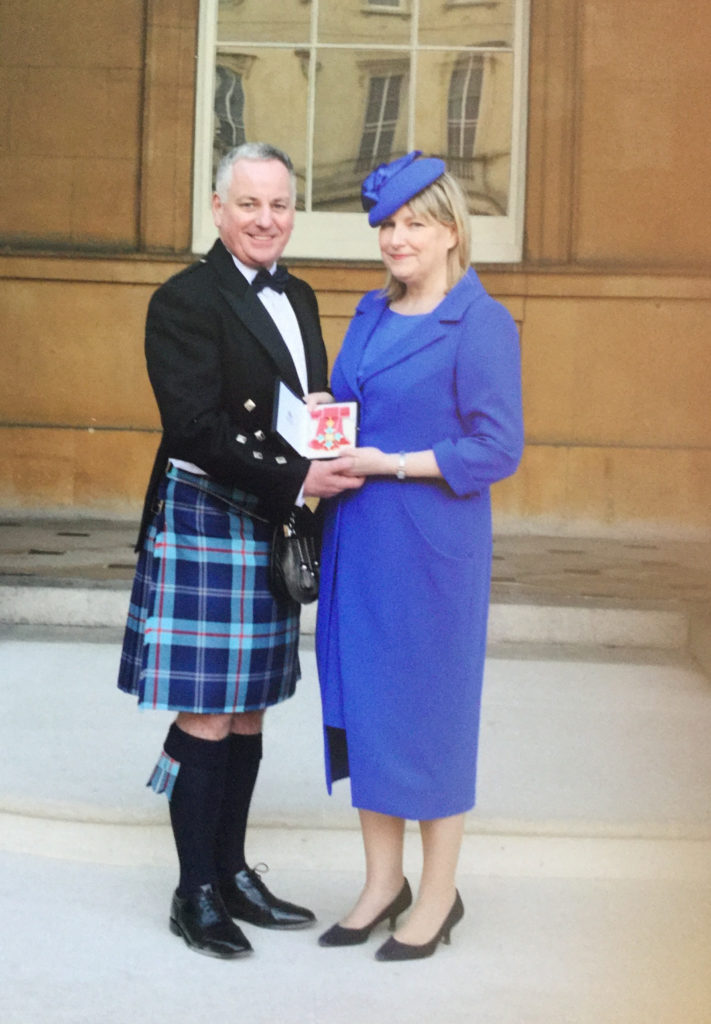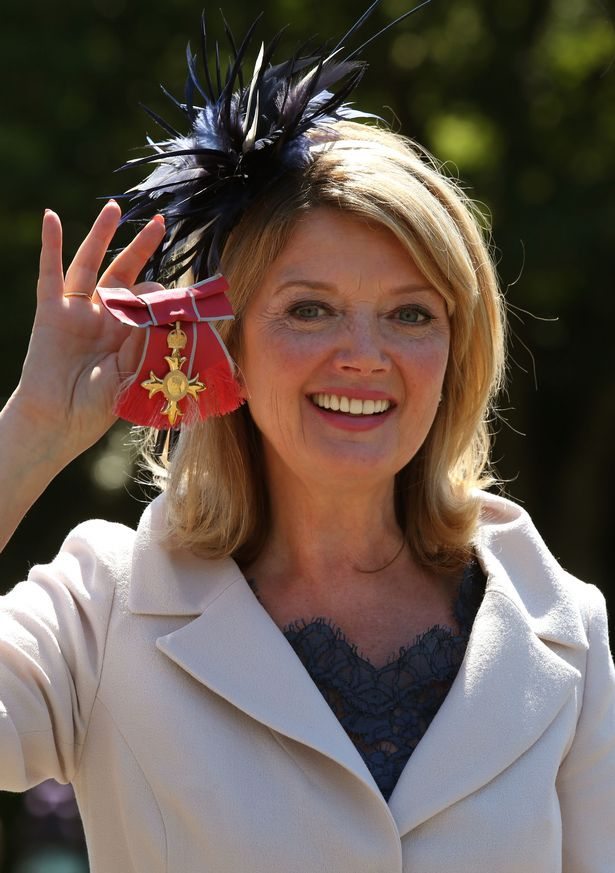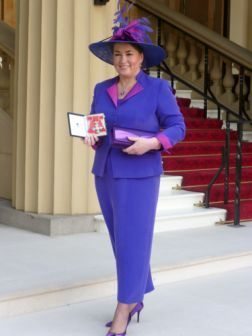 Suggested Styles