Original invitation to the launch of By Storm in April 1994 with models  Margaret Gemmel on the left and Helen Watson. Margaret returned in August to vist us from the Middle East.
We were delighted to see our friend Margaret Gemmell in August when she returned to Scotland from Saudi Arabia where she now lives and works. Margaret was our first ever model 25 years ago when the business started. We had a lovely day visiting our old shop where it all started and photographing Margaret in our new collections of special occasion wear and daywear dresses. Margaret is going to promote us in the Middle East. Here is what she had to say about her visit .
"On my trip home to Scotland in August I dropped in to see Joyce Young whose business By Storm launched 25 years ago . I was her first model ! It was a wonderful trip down memory lane and fabulous to see how her business has grown.
The Cottage opened in 1994 with exclusive designs for cruise wear which  were launched at Premier Womenswear in 1993. I accompanied them to the trade show in Birmingham and it was so much fun.
It was fascinating to see how much the business has grown and changed . Now Joyce who was awarded an OBE for services to textiles in 2014 has designed a luxurious new  showroom for her bridal and special occasion collections which is adjacent to her purpose built production unit in Glasgow. She also has a beautiful shop in Belsize Park in North West London. I was amazed to hear that her business has been in London for 19 years.
During the time since I was at the launch of the first shop and today, Joyce has dressed many celebrities and thousands of beautiful brides and mothers of the bride and groom. Her signature style is classic elegance with a twist. And her designs can be seen at all the best dressed weddings.
Joyce has many clients who live in Dubai, Bahrain, Abu Dhabi and Saudi Arabia who come over over to Glasgow or London to order outfits for their daughter or son's wedding.
Alongside her special occasion wear Joyce has kept her original concept going of easy wear pleated dresses. The Cruise pleated collection was what I wore to the opening in 1994 and on my visit last month I picked up the latest Cruise dresses which are ideal for wearing here in Saudi Arabia. I first wore them on holiday in Dubai and I can't tell you how many flattering comments I got. The pleated fabric is soft and doesn't crease , the styles are loose, elegant and comfortable and wash like a ribbon. Perfect for our desert climate. "
Website –   www.joyceyoungcollections.co.uk
FB         –     JoyceYoungLondonGlasgow
Instagram – Joyce Young Collections @Joyce Young Middle East
By Storm is now Joyce Young Design Studios and has moved to bigger premises. The cottage is now a fantastic French Restaurant
August 2018 Margaret wearing the original black crystal pleat dress from the Cruise Collection 1993
2018 Cruise Collection  Margaret  tries on a selection of our day dresses which are ideal for the hot climate in the Middle East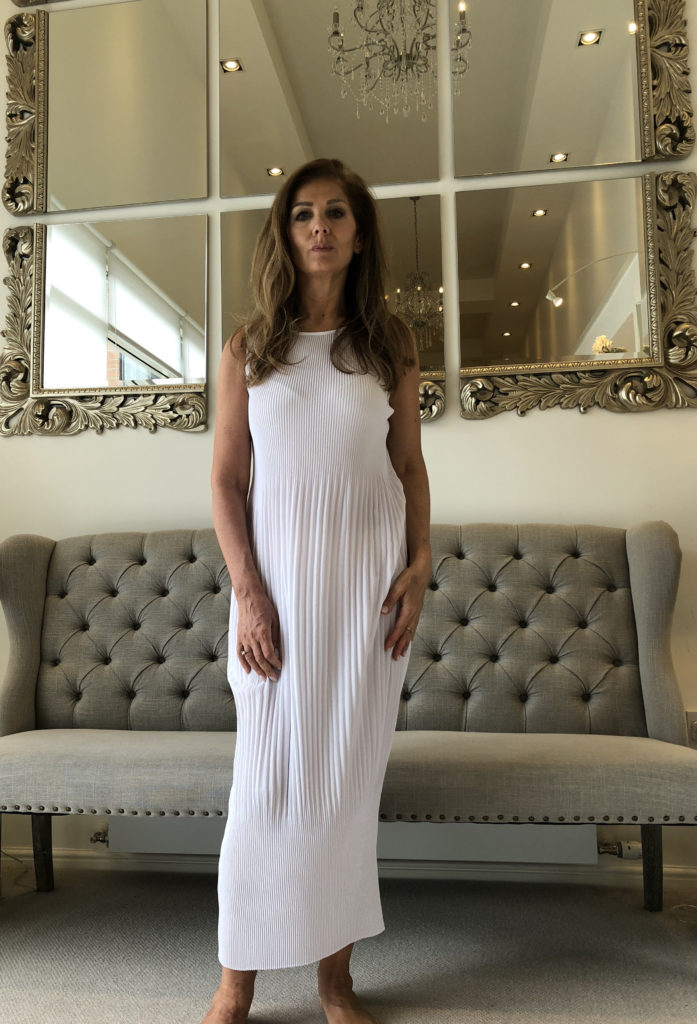 Easy styling white ankle length pleated dress . Lightweight, non crease and washes no ironing! Lots of colours.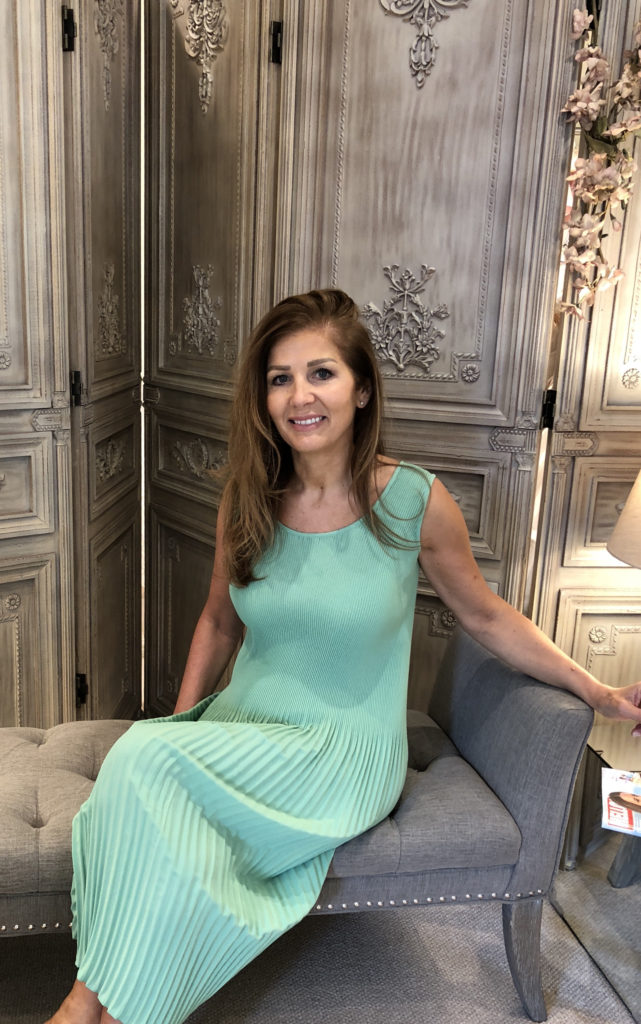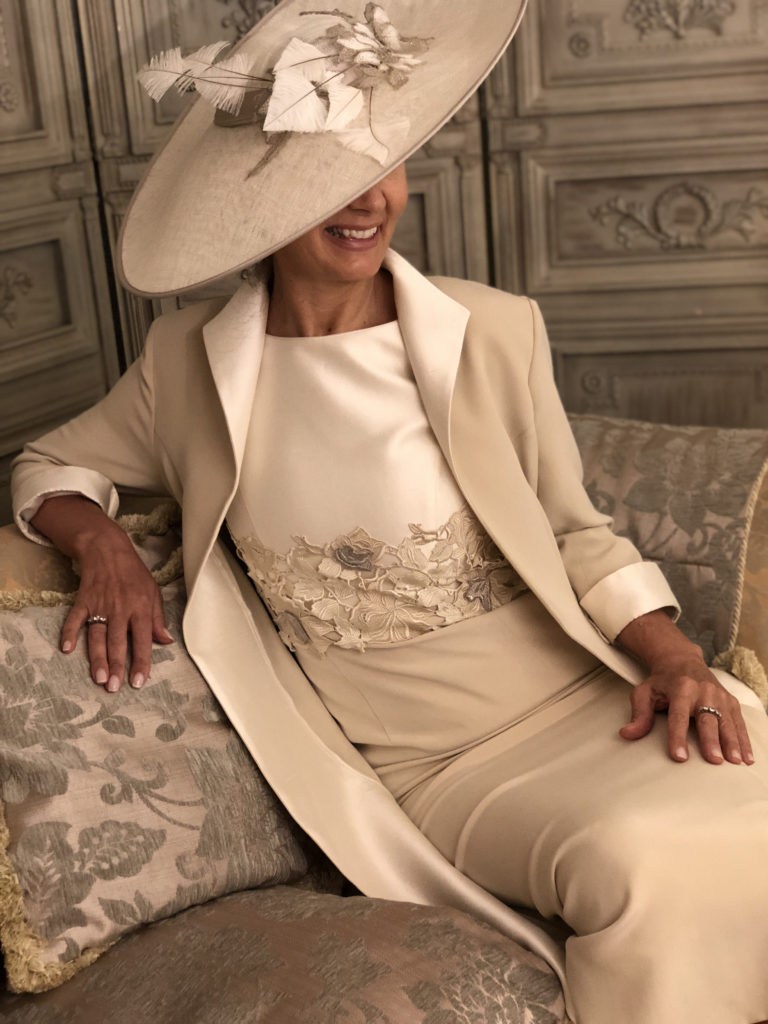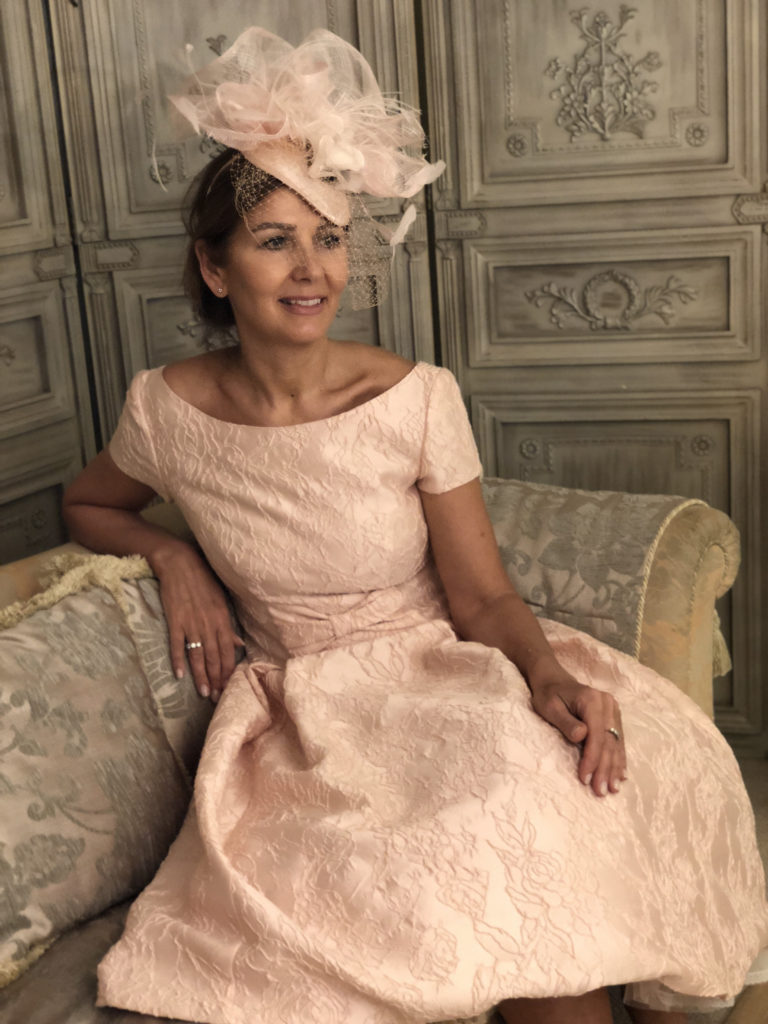 Fiftie style jacquard dress which has separate jacket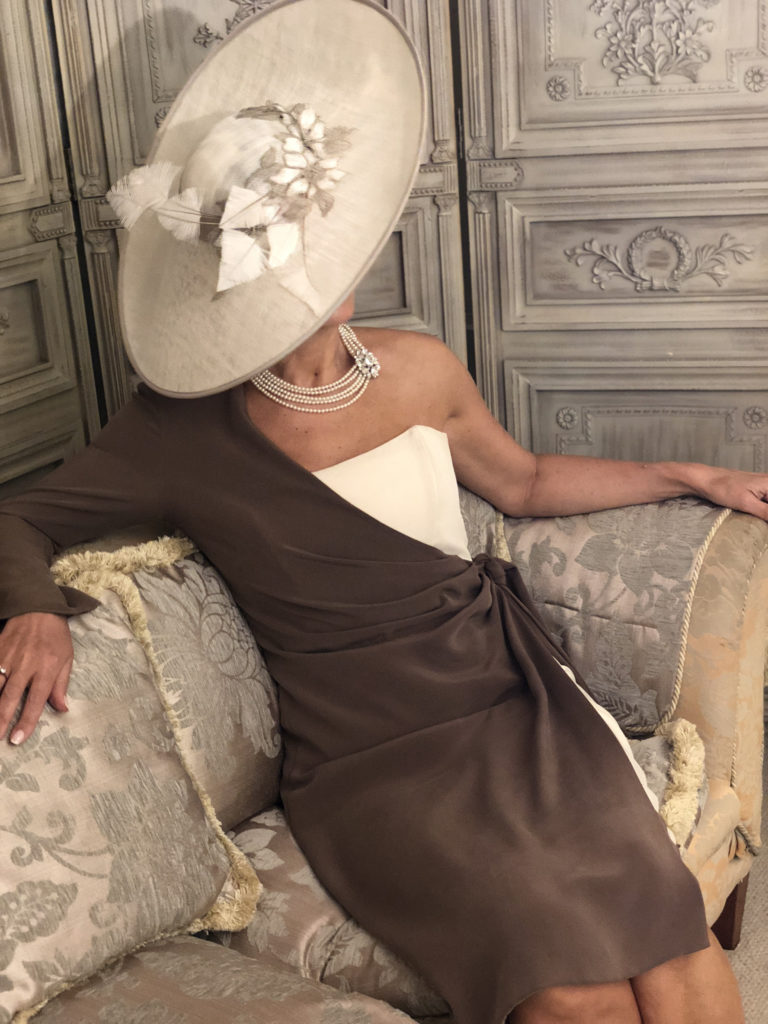 2 Piece dress and asymetric coat available in lots of fabric and colour combinations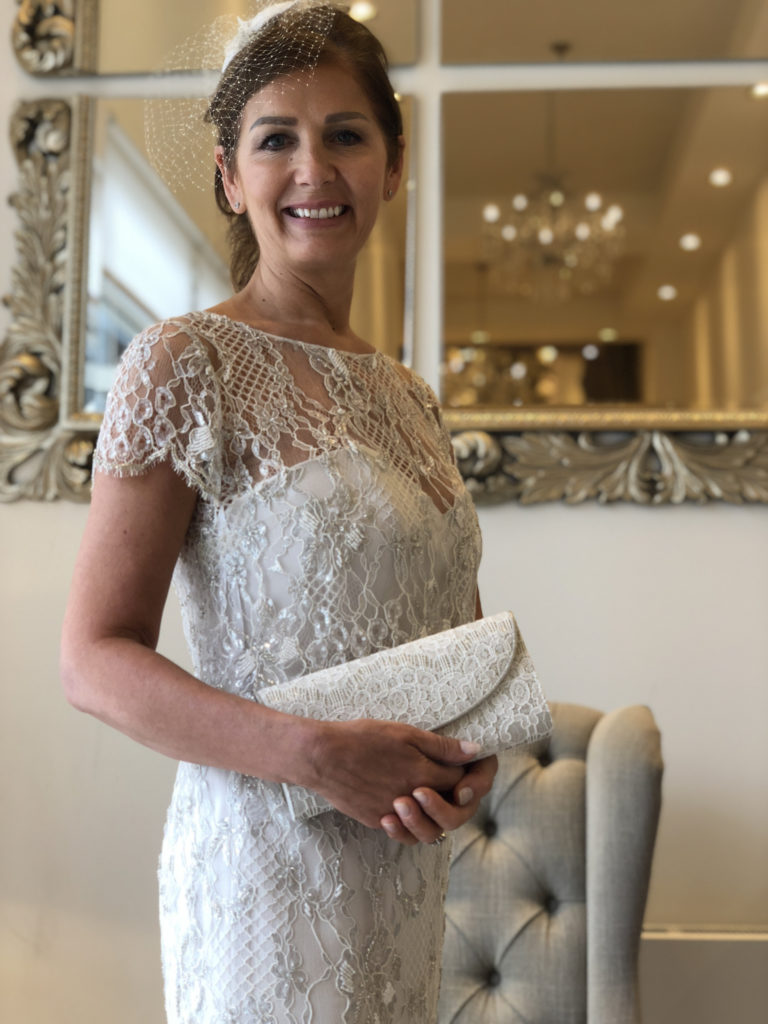 Beaded lace dress and top