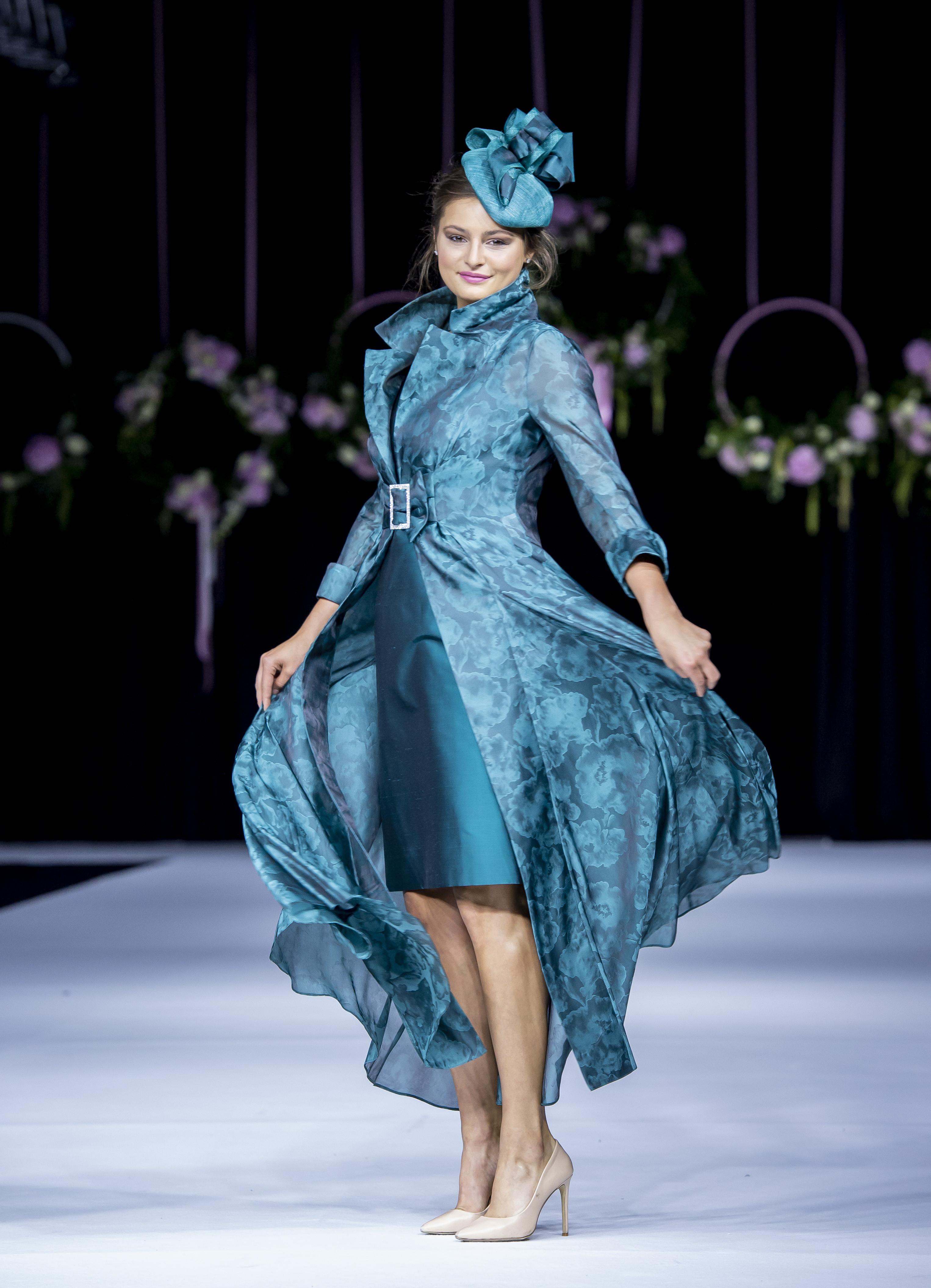 The Scottish Wedding Show is a twice yearly event where we showcase our latest collections. As well as having 3 stands where we exhibit our Wedding Dresses , Mother of the Bride/Groom and Tartan Spirit designs we have a round on the catwalk where we show our latest designs for the following year. All our designs are individually made to measure and come in a variety of colours .
Our Couture Bridal Collection is inspired by a beautiful new fabric which has glow and drape and stretch. Our styles are all very simple and elegant and really make a statement. We have teamed them up with our favourite waterfall veil on the catwalk. You can see all these styles in our Couture Brides section in our latest photoshoot taken in our Glasgow showroom.
We added 2 of our Tartan Spirit designs to our round on the catwalk . Tartan is such a strong look and teams up beautifully with the men in kilts. We find it very popular in the USA lots of ex pats or ladies with Scottish heritage love to wear tartan to a wedding.
You can read all about our tartan collections very soon in our new microsite Tartan which is a new addition to our website
This year we chose to feature shades of green for our mothers on the catwalk. The colour shone out beautifully and the beaded outfits sparkled in the spotlights. The colour of the organza coat inspired the idea to keep all the outfits in toning greens and the audience loved it.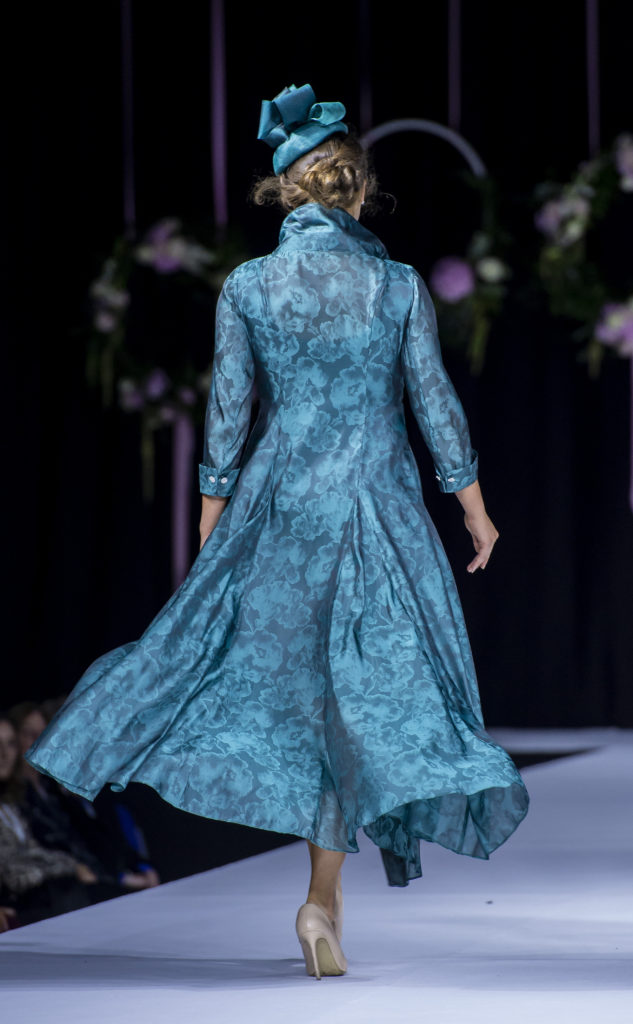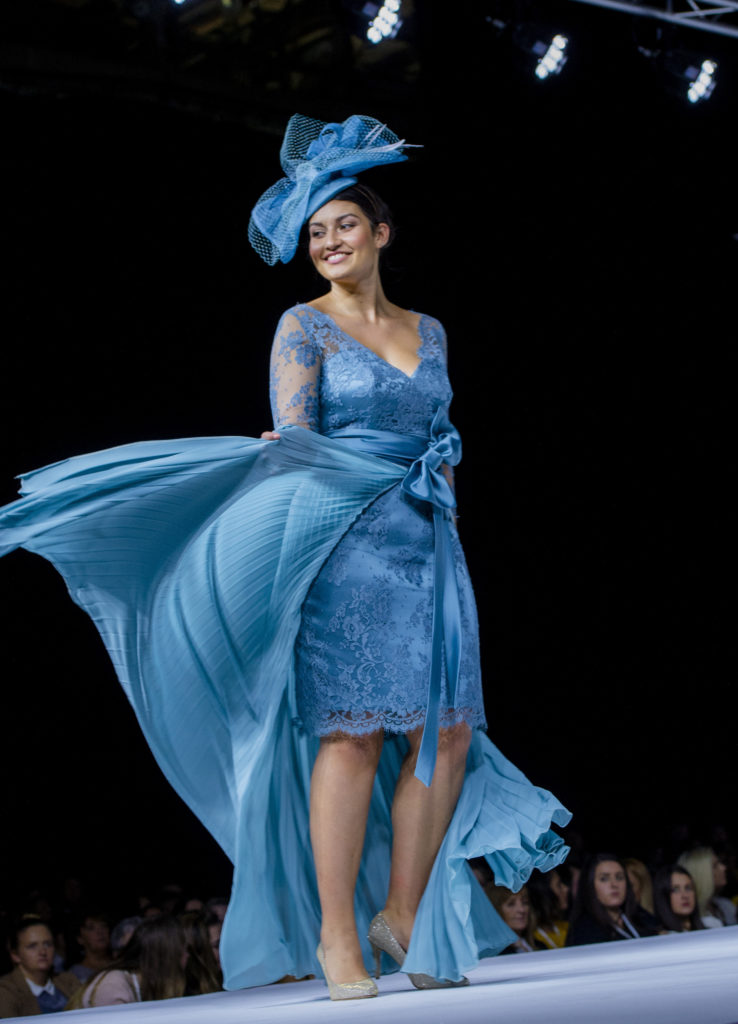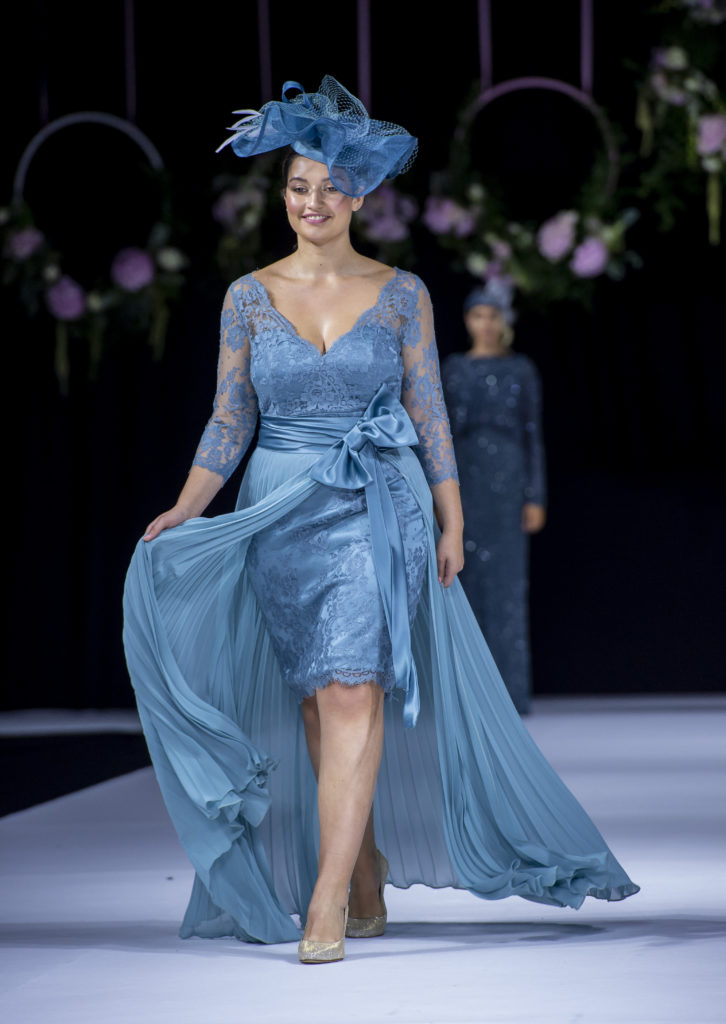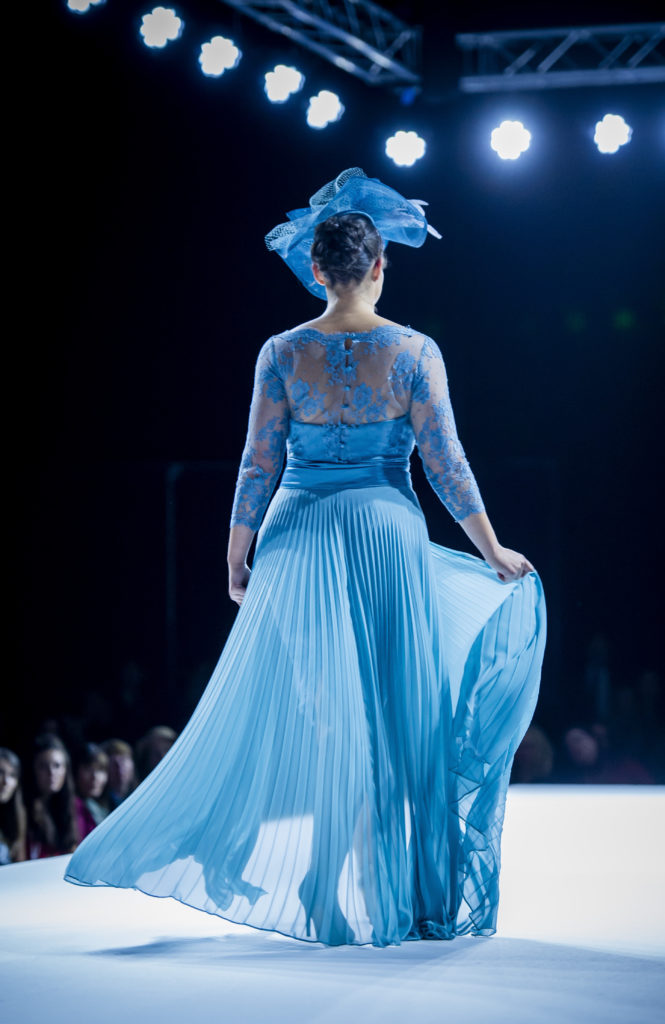 Back view of chiffon pleated detachable skirt over short lace dress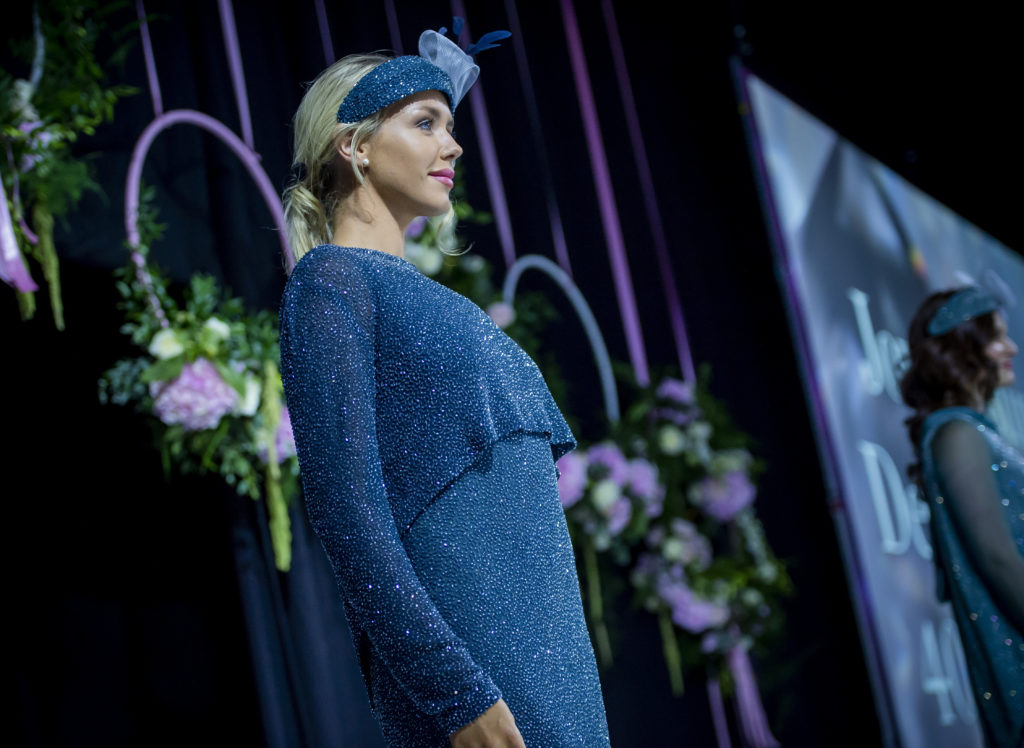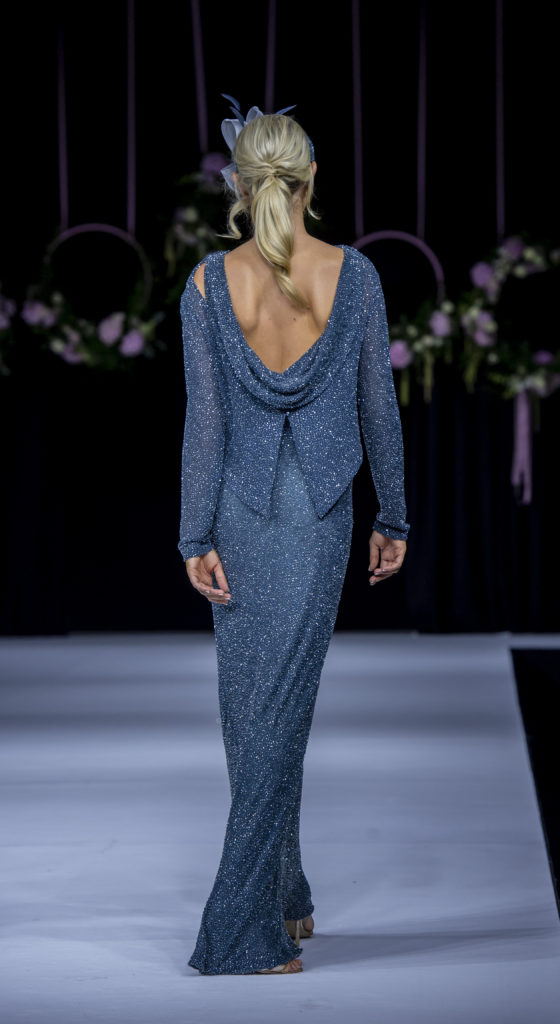 Back view of beaded bias cut dress and separate top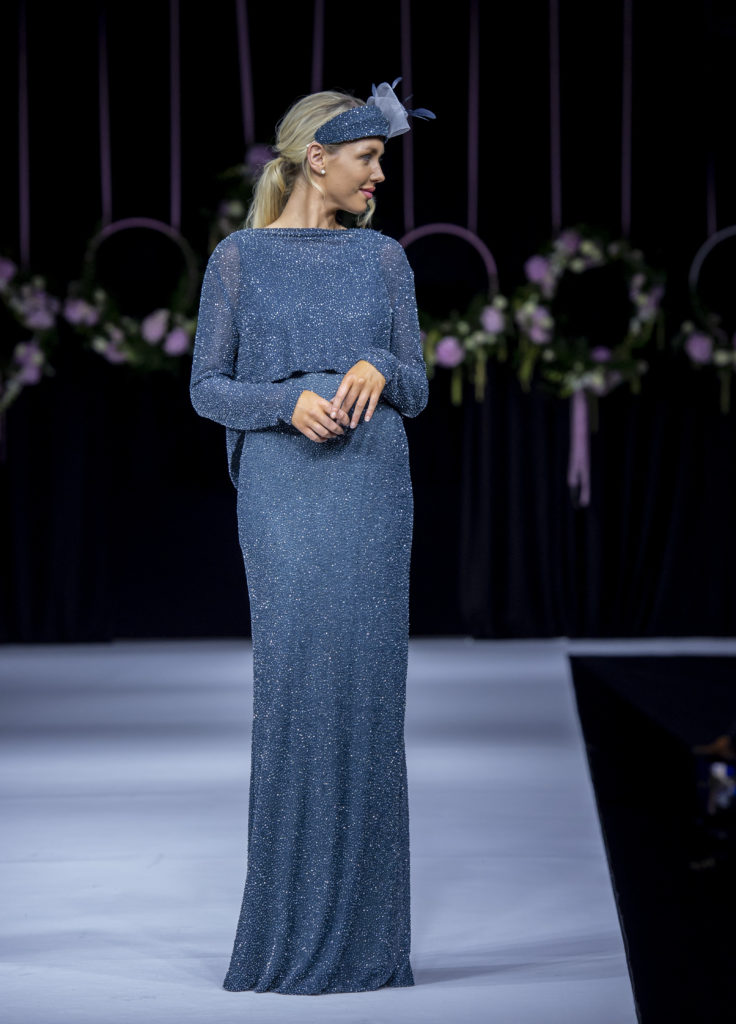 Bias cut beaded dress and separate top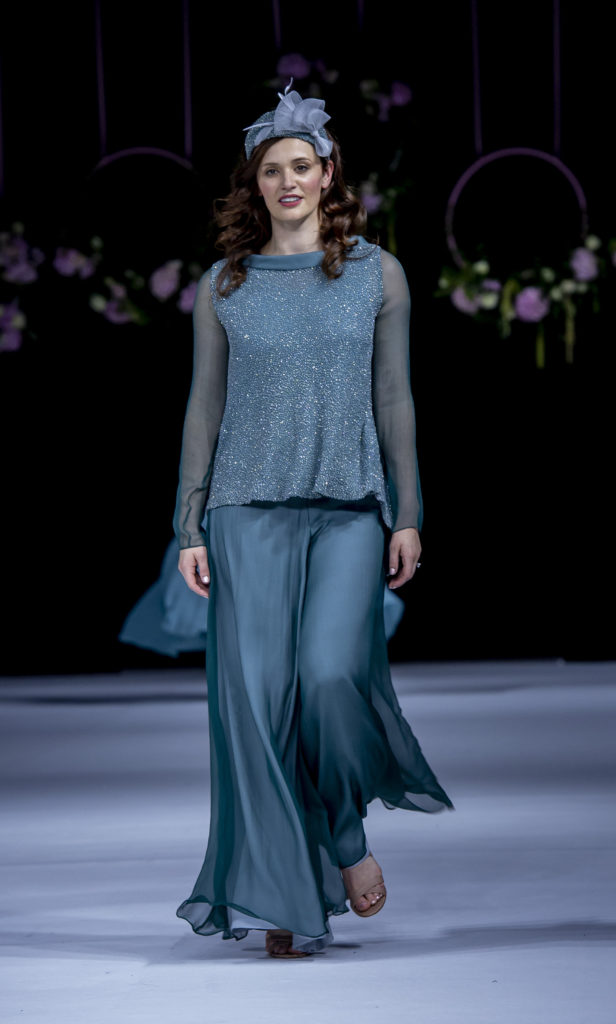 Silk chiffon palazzo pants with beaded tunic and chiffon sleeves