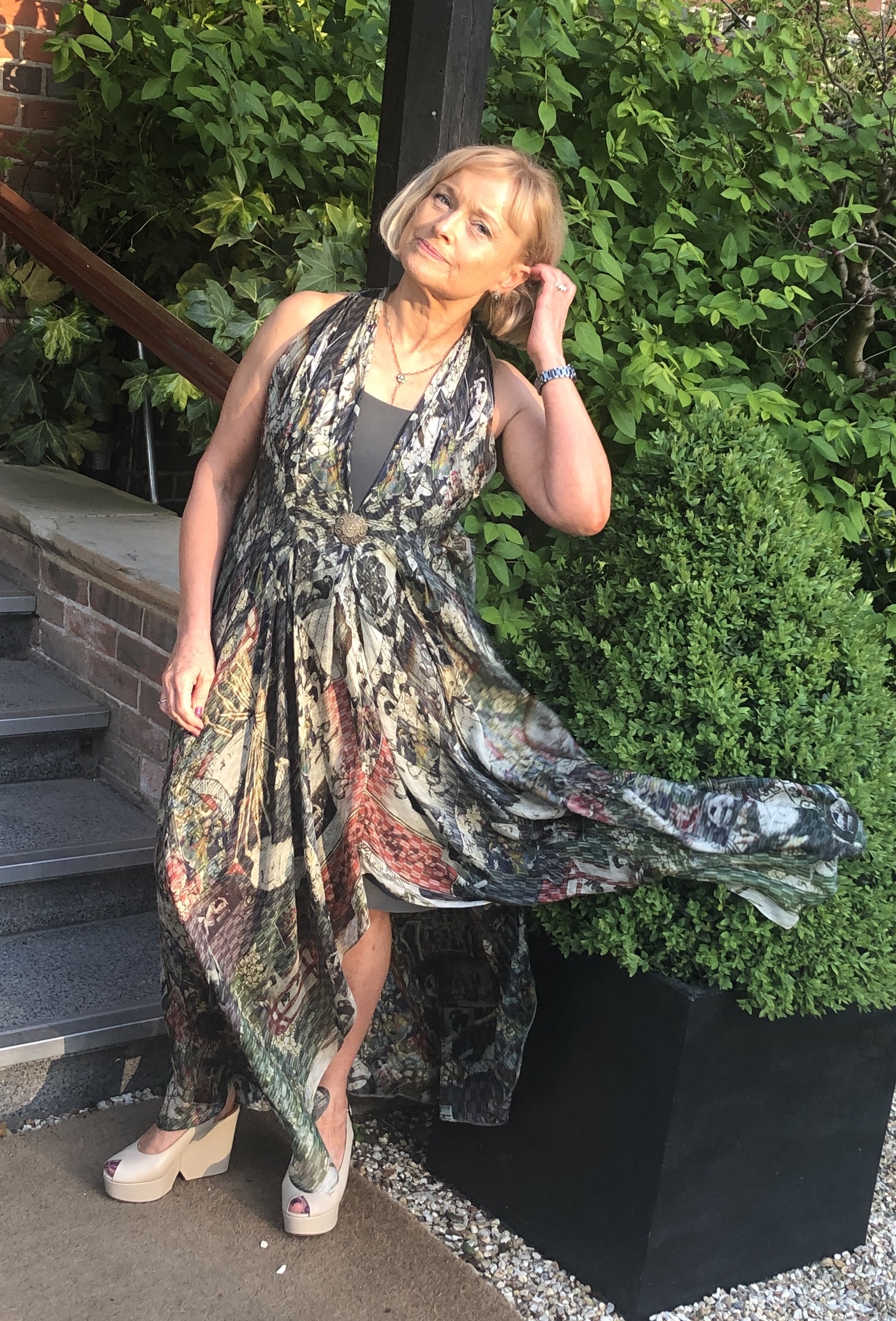 We are all interested in the real people behind the label. Therefore when Sally Macdonald a journalist with the Sunday Post asked me if I would feature in their new weekly post on "Instagrans" I was more than happy to take part. The section asks for 4 photographs at least one with the grandchildren and an insight into gran's or in my case nana's life. No matter how busy or successful we are in business, family must come first therefore it is nice to get a chance to talk about having grandchildren as well as being a designer (and an Instagran !).

Interview with Sunday Post about Joyce Young "Instagran"…
I have two children Susie and Ian in their mid thirties and two granddaughters Sophie( 6 ) and Chloe (3) They live in the Wirral so we don't get to see them as often as I would like, therefore every minute is precious when they come to visit or we go there.
I am a bit of a workaholic so not a lot of time for hobbies and holidays but that's no problem as I love what I do and we travel a lot with work. We have had photoshoots in Mauritius, St Lucia and Cyprus, travelled several times to The Far East , New York and Los Angeles and Paris so I don't feel hard done to ! We get to attend lots of events but the absolute pinnacle was our day at Buckingham Palace when Prince Charles presented me with an OBE for services to Textiles. Wow that was surreal ! To receive a letter from the Queen and be recognized and rewarded for work that I love doing so much is very humbling and quite frankly unbelievable. It happened and I am very grateful for the experience.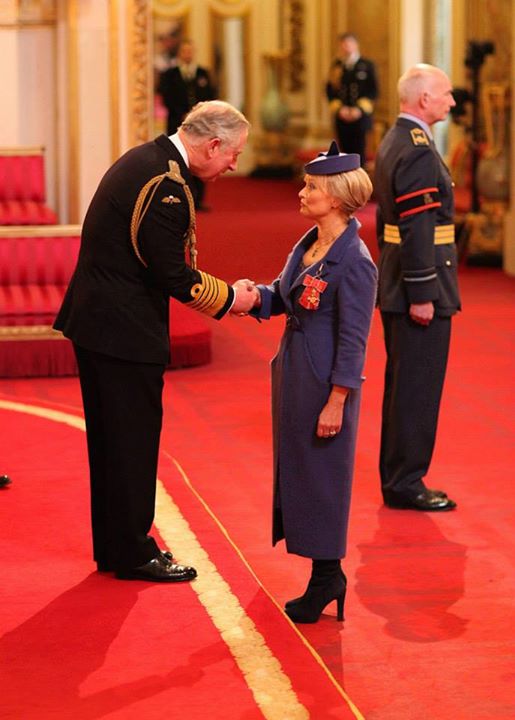 Maurice and I spend our time between Glasgow and London which I have done all my working life. I love both cities and consider it a privilege to get to work and play in both. It is 20 years since we opened our first shop in London we moved to a more spacious one in NW3 five years ago and now spend a lot more time down there. It was Sophie's sixth birthday last month so we organised a family trip to London to take her to see Wicked which she loved even more than Aladdin and Lion King followed closely by Harrods and Hamleys. Here we are in a coffee shop in Primrose Hill near our shop. This day was particularly special as we met up with my niece Robyn Catinella who is a very successful fashion PR in Australia. She was over selling to Net a Porter and we managed to meet up having not seen each other for nearly 30 years ! We talked into the wee small hours over a few gins !
It's quite hard to separate my personal life from my working life as the two are inextricably linked. My husband Maurice and I live and love the business. It is 25 years since we opened our first shop in Bearsden. We have a fantastic skilled team of 20 people behind us but we are still very much involved day to day. This is us at The Scottish Wedding Show where we have exhibited since 1995. This year we will be having our own show instead of taking part in the one at the SECC. We plan to have more in-house events to add to our client experience starting on 6th June with a finger food, fizz and fashion afternoon with our friends from Beaumartin and Posh Tarts. We feel we need to use our beautiful space more to let people see what makes our business so different to retail shops. Guests can pop next door to our production unit to see where all the magic happens.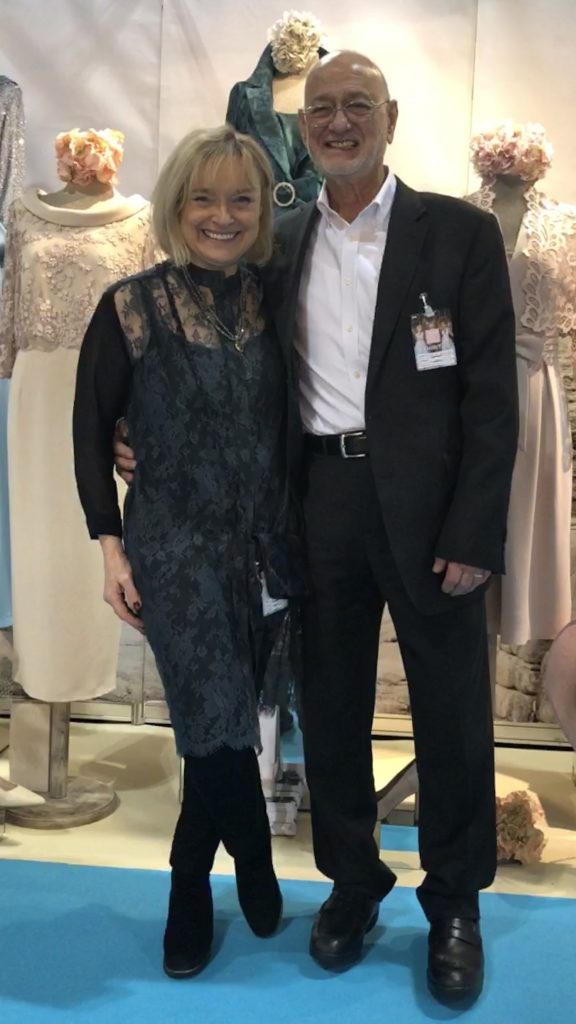 Social Media is part of our lives. I don't post much about myself but when we do run a picture that I'm in, like this one, it gets lots of likes because I think people like to see the real person behind the scenes. We are very active on Instagram and Facebook (Instagran!) and I have a lovely student who adds new posts everyday. We have 3 Instagram addresses @joyceyoungcollections, @joyceyoungmothers and @TartanSpirit. Facebook is great for easily adding pictures and videos I love Social Media for communicating. Our Facebook is – JoyceYoungLondonGlasgow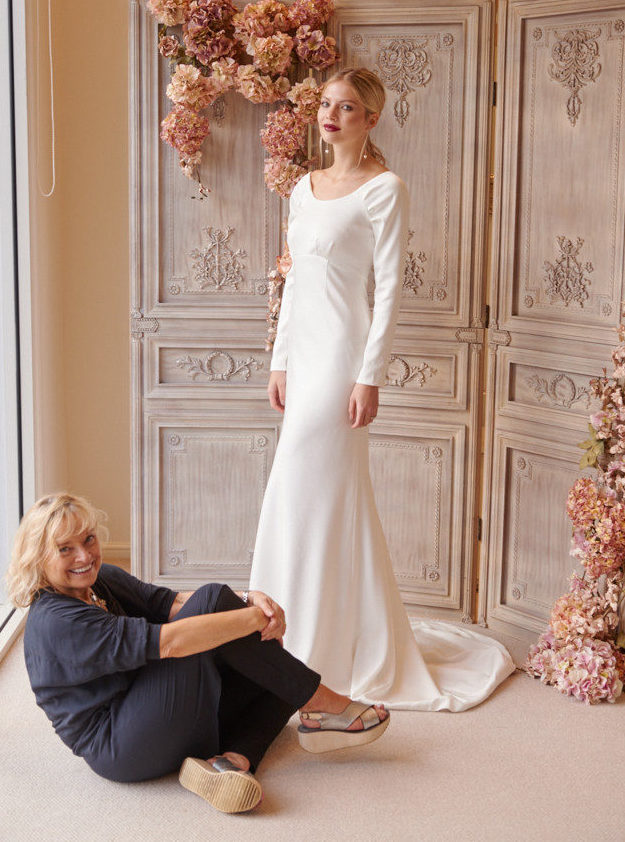 This image (above) was taken at our last Couture Bridal shoot which was in our Glasgow showroom. This is girly heaven to my granddaughters with all our mirrors and tiaras, they adore dressing up. I designed their Christening dresses and they have Joyce Young dresses for watching Strictly Come Dancing which in season they put on every Saturday night (pictured below)! The first thing they do when they come up to our house is put on dresses that I made for their Mum, Susie in 1986. I love to take photos posed beside the dolls house and rocking horse in the same dress Susie wore at that age.
Sometimes they aren't the "Cobbler's Weans" and get dresses specially made.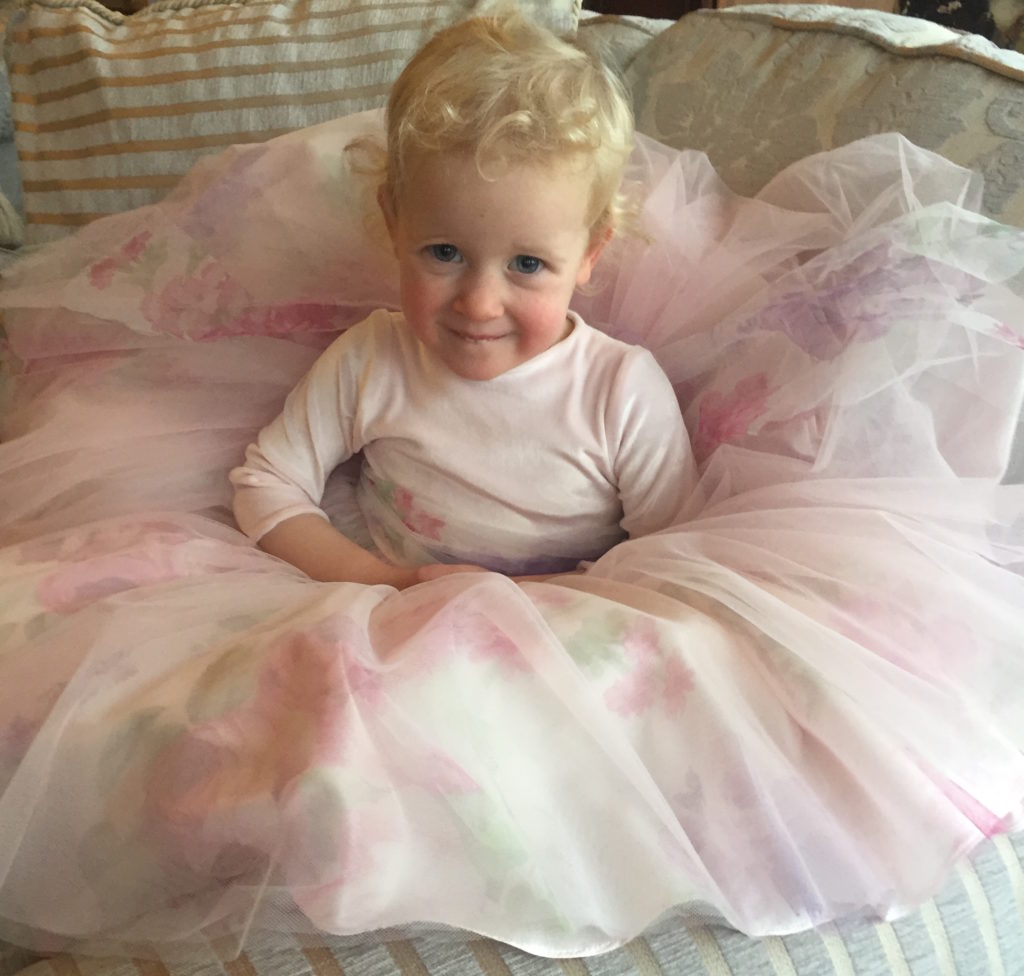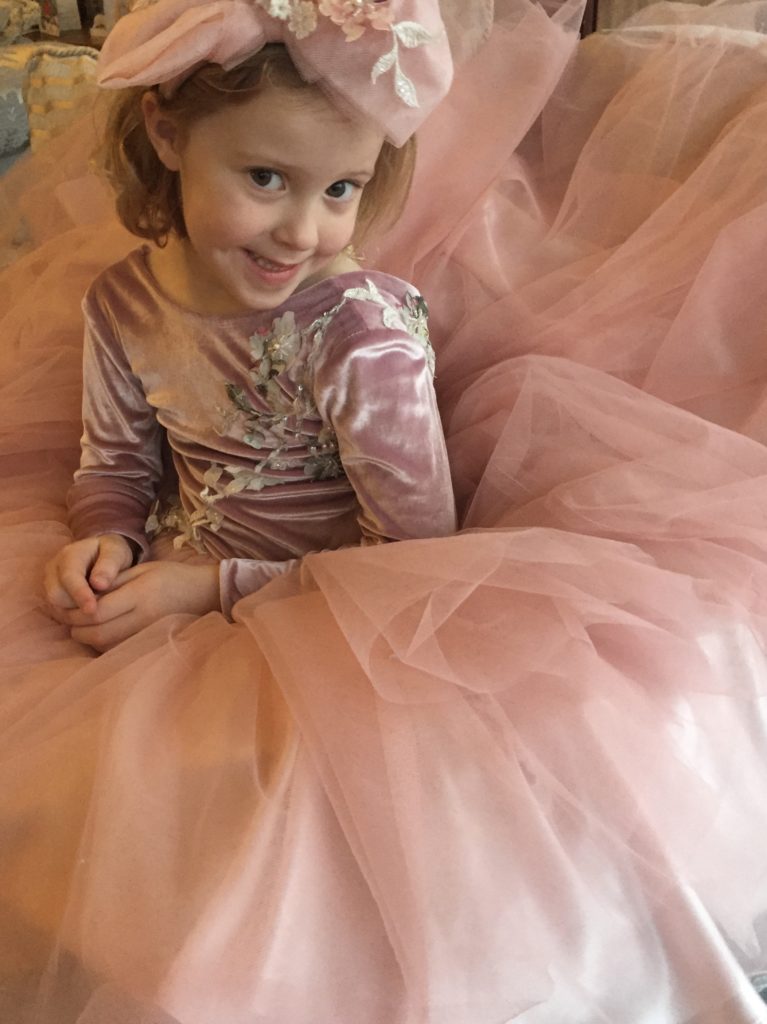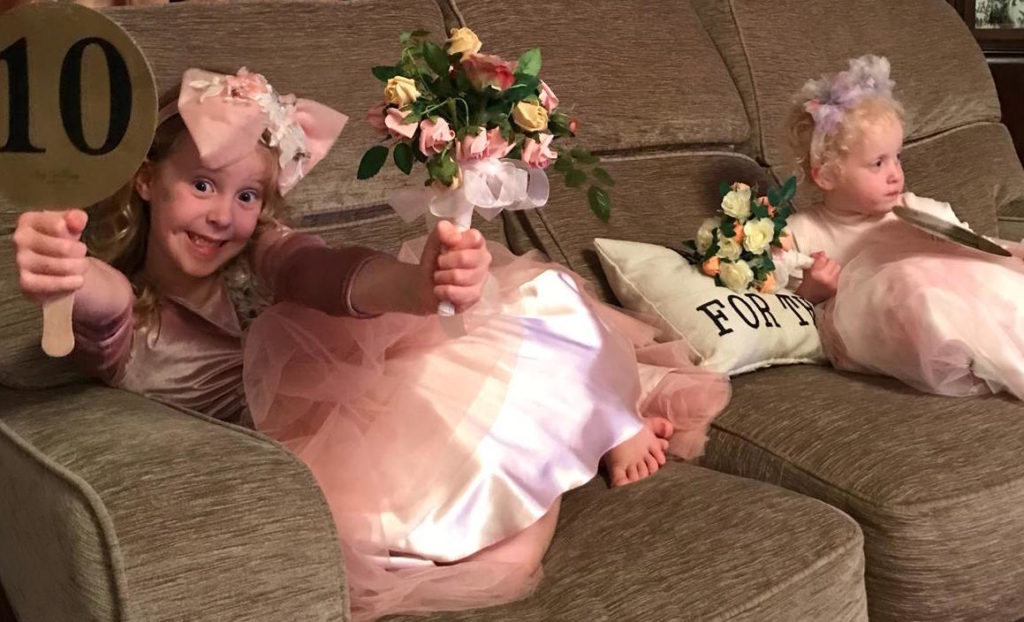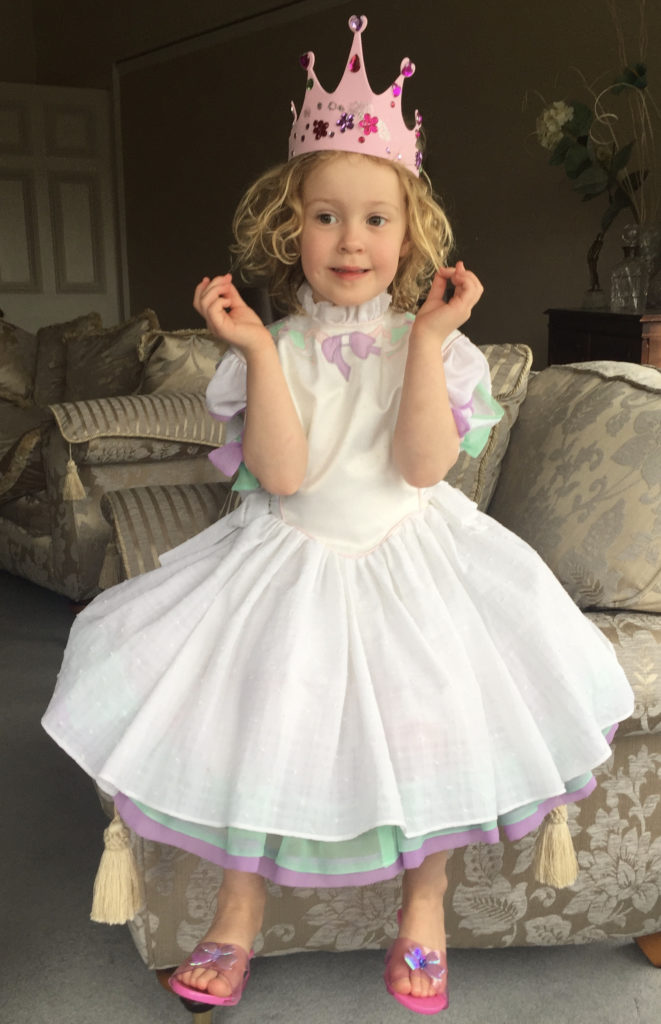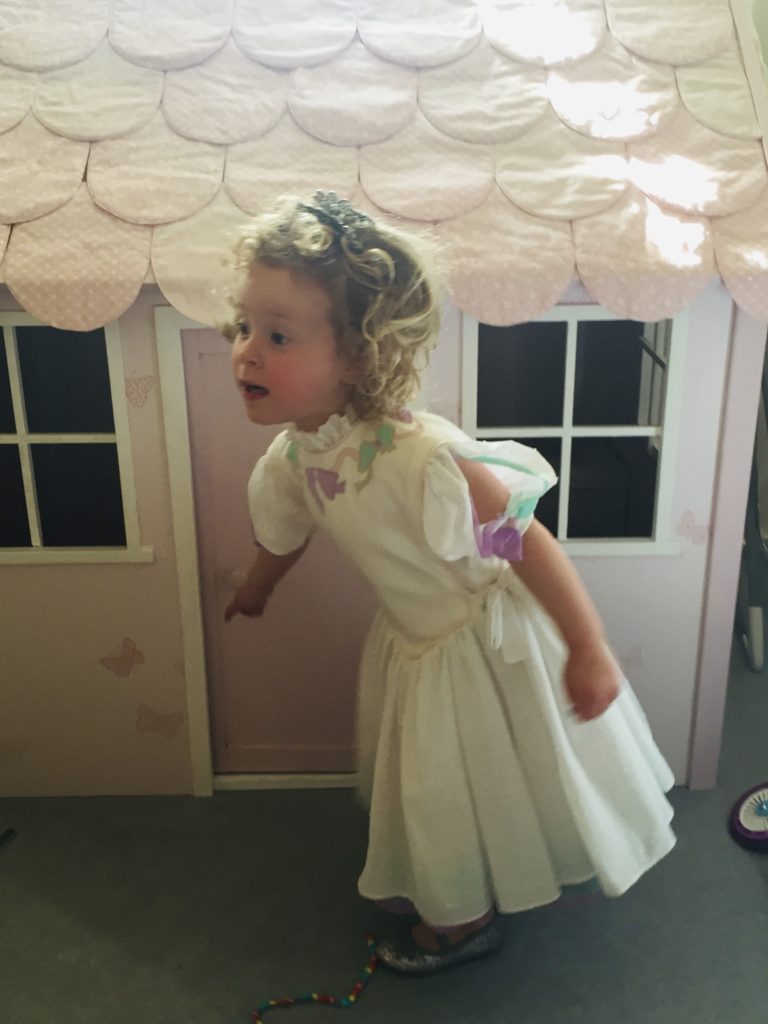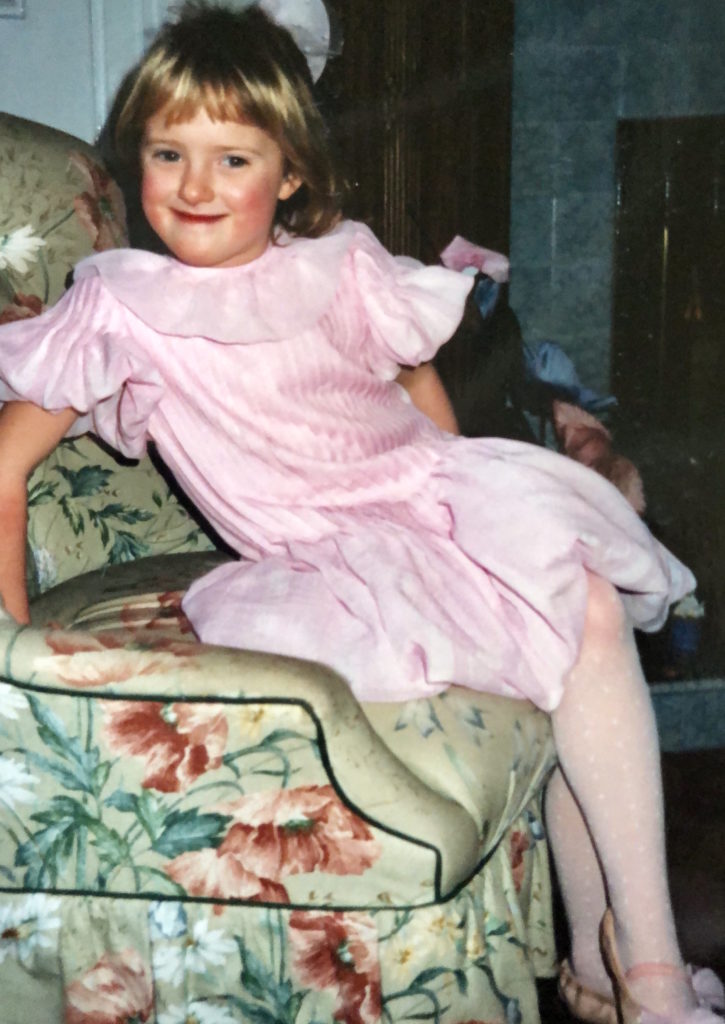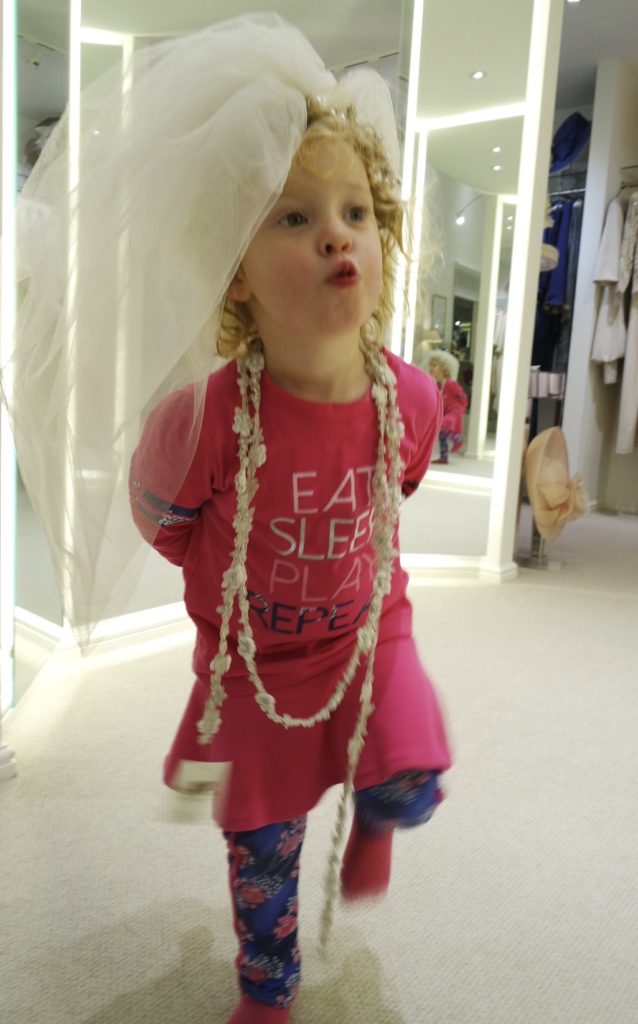 If you pick up a copy of the "Instagran" Sunday Post article, let us know by messaging us or tagging us on Social Media !
Facebook – JoyceYoungLondonGlasgow and Tartan Spirit 
Instagram –  @joyceyoungcollections, @joyceyoungmothers and @TartanSpirit.
Twitter – @Joyceyoung_c and @TartanSpiritUK
Pinterest – Joyce Young