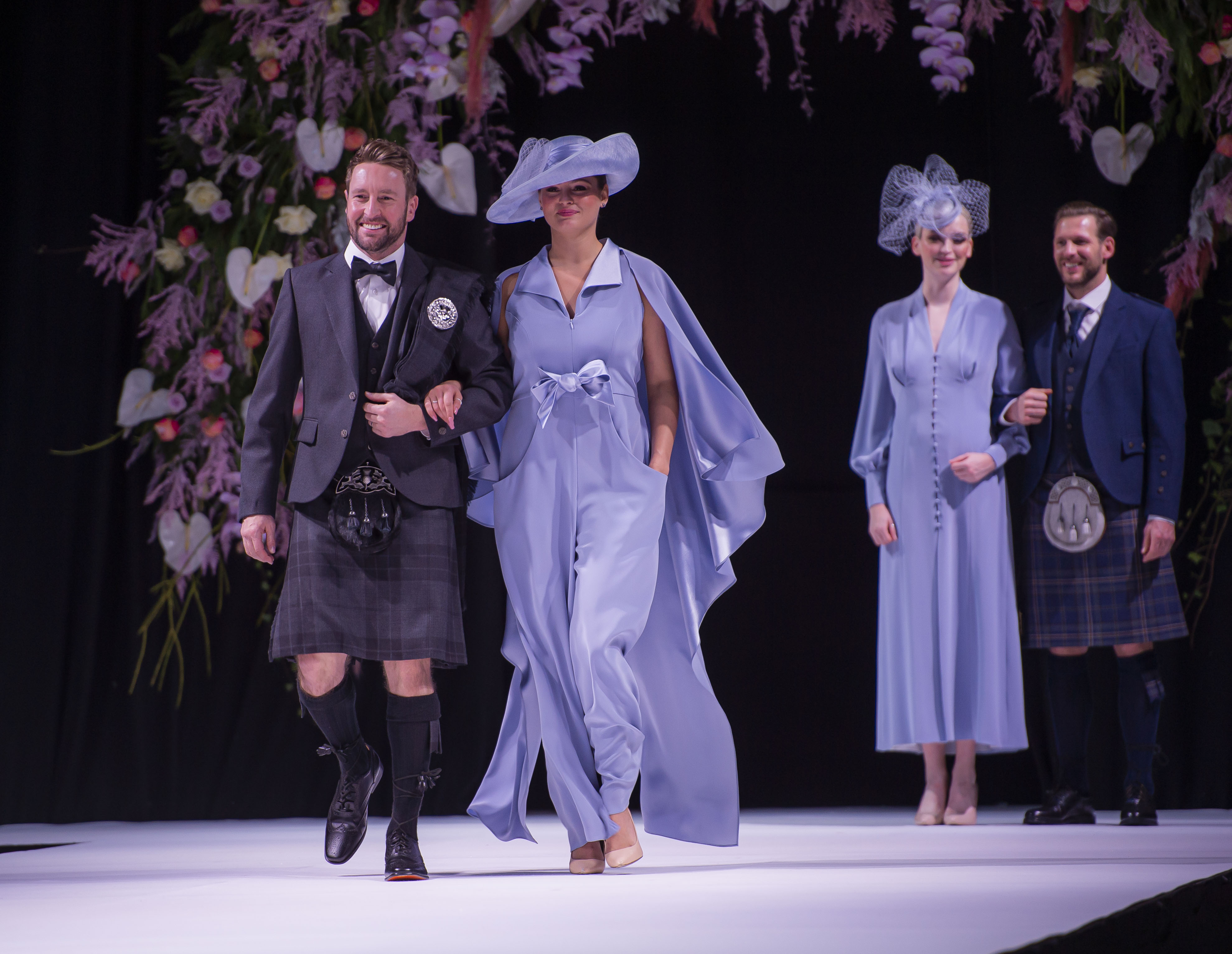 Sit back and enjoy the video of our catwalk fashion show at the SEC when we exhibited at the Scottish Wedding Show.
Our new collection incorporates MacGregor and MacDuff's Islay Mist tartan translated into dupion and chiffon to give a flowing feminine look. With modern technology we can now print any tartan on lightweight fabrics in small quantities opening up the possibilities of matching brides, mums and guests to their kilted partners in even the most rare tartans.
A Tartan themed wedding is spectacular. Scots girls worldwide can get married making a real statement in a wedding dress from the Joyce Young Tartan Couture Collection which teams up with the groom's kilt. Add in coordinating bridesmaids and mothers and the colourful combination is stunning, Scottish and Unique.
You don't even have to be Scottish, it's a great look, and most people can find a connection somewhere in their family tree. You can choose your dress from a wide selection of styles incorporating just a subtle touch of tartan or be totally outrageous in head to toe tartan. We have been specialising in Tartan weddings for many years and can theme your unique day from dresses to venues. Tartan weddings by Joyce Young are original, stylish and lots of fun!