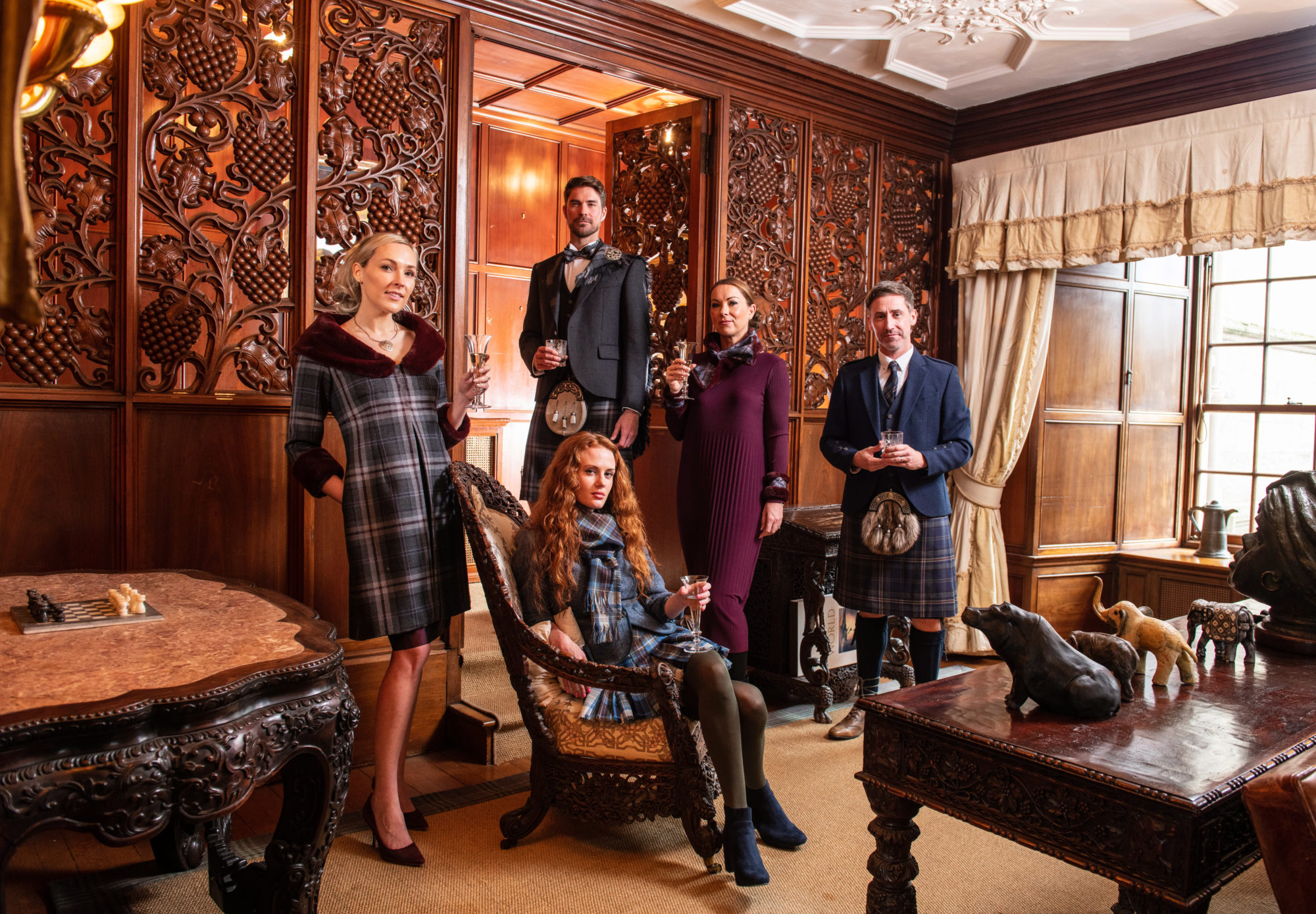 Here they are the images that we are so excited about . Our collaboration with MacGregor and MacDuff and Cloncaird Castle brought to life by incredible photographer John Paul from Inverness .
We were invited to take our collections and models to an open day ,The Best of Ayrshire, at Cloncaird Castle in Kirkmichael an area steeped in the history of Robert Burns.  I come from Ayrshire so wasn't an impostor and MacGregor and MacDuff have a shop in Prestwick Ayrshire !
Cloncaird is privately owned and has just built a stunning atrium which is now available for events with up to 100 guests including weddings and corporate gatherings. You can read more about the amazing facilities at Cloncaird in our previous blog.
Our first selection of images show the  girls in our special occasion wear and wedding dresses alongside the guys in MacGregor and MacDuff highland wear. This didn't start out as a photoshoot we had no hair and make up experts with us, it just flowed and was a good fun, good humoured day led by the energy and talent of the photographer and I believe the relaxed attitude of all give these images a relaxed feel and we all just love them !
We are splitting them into 3 blogs. The first is Bridal and Special Occasion , the second will be our tartan and tweed collection  and finally a selection  of day dresses.