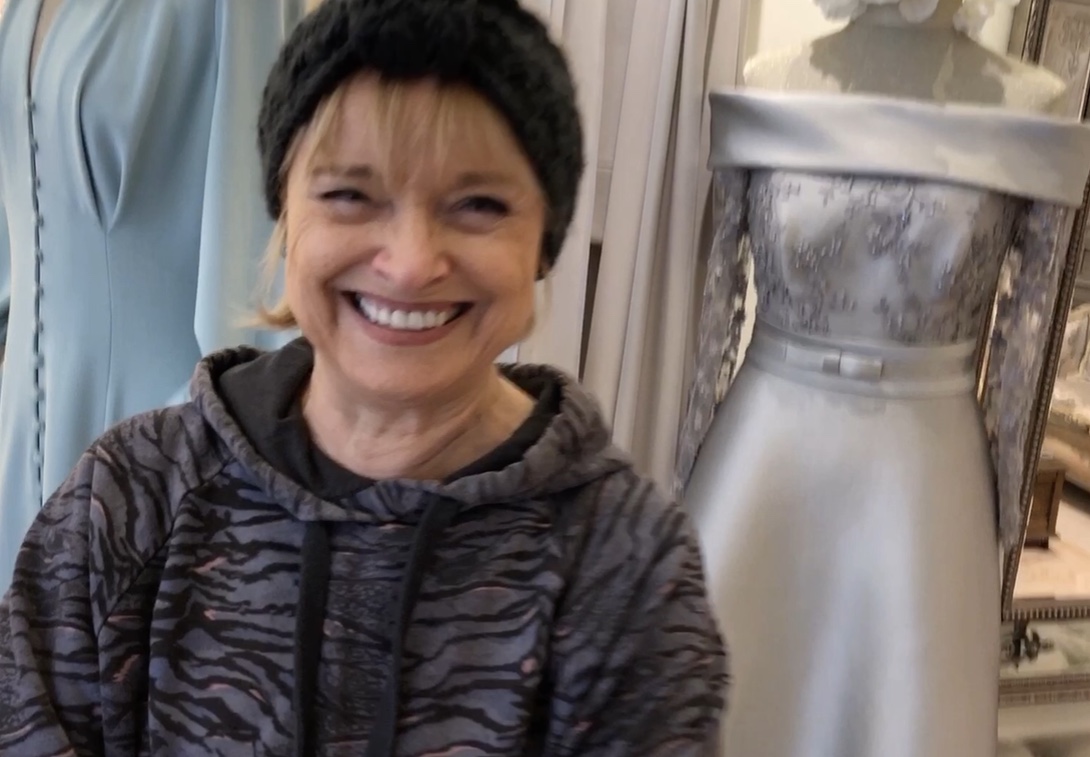 I have personally created this rather long video for those of you who are seriously thinking of coming to us for a dress or outfit.I don't have editing skills and it also turns out it is quite hard to hold the camera and talk sensibly and be audible, all at the same time! Anyone who isn't serious, I think I'll lose you after the first few minutes. Be warned it is just over ten minutes long so grab a cup of coffee or glass of wine! It's not a glossy video, it wasn't planned in advance so it's very relaxed and I just wanted to let you see round our Glasgow showroom as I believe many people are a bit apprehensive when coming in as they don't know what to expect. Hopefully once you can imagine what your appointment will be like, you will feel more relaxed.
Our server dropped so Mary and Florence couldn't access our company data which is essential just now to keep in touch with all our lovely Brides and Mothers, to change their fitting dates, because their weddings have being postponed, therefore I had to take a trip from home to our showroom to get it back up and running.
While there I thought it was a perfect opportunity to film an impromptu video on my phone and here it is!
My plan over the next few days and weeks is to make 60 second videos with tips and advice and anything else that I think you may find interesting for planning your wedding.
This is our 27th year in business we launched in 1993 as By Storm and By Storm Ltd is our registered business. We now use my own name Joyce Young largely because the Chinese company Sun 99 Ltd who trade as STORM watches kept trying to stop us using our logo and I got tired of the legal fees and the negative energy used to fight them. Anyway it makes more sense to be known by the designer's name.
Our designs pop up at a lot of very imposing venues and grand events both in the UK and worldwide ,whenever a very special outfit is required.  Please don't think because of this that we will be a snooty bunch! Nothing could be further from the truth. Our team are all very welcoming and friendly and very grounded. We only want the best for you and our wish is that your time with us will be relaxed and very enjoyable through the whole process from choosing your dress to final collection. You will come in a stranger and leave a friend. Hopefully if you spend some time on our website prior to your appointment you will already feel that you know us and the partnership will have begun before you come through our doors.
I hope you enjoy the video . You can let me know by email  joyce@bystorm.co.uk
Also please let me know anything you would like to see or discuss on the site to help me plan content.