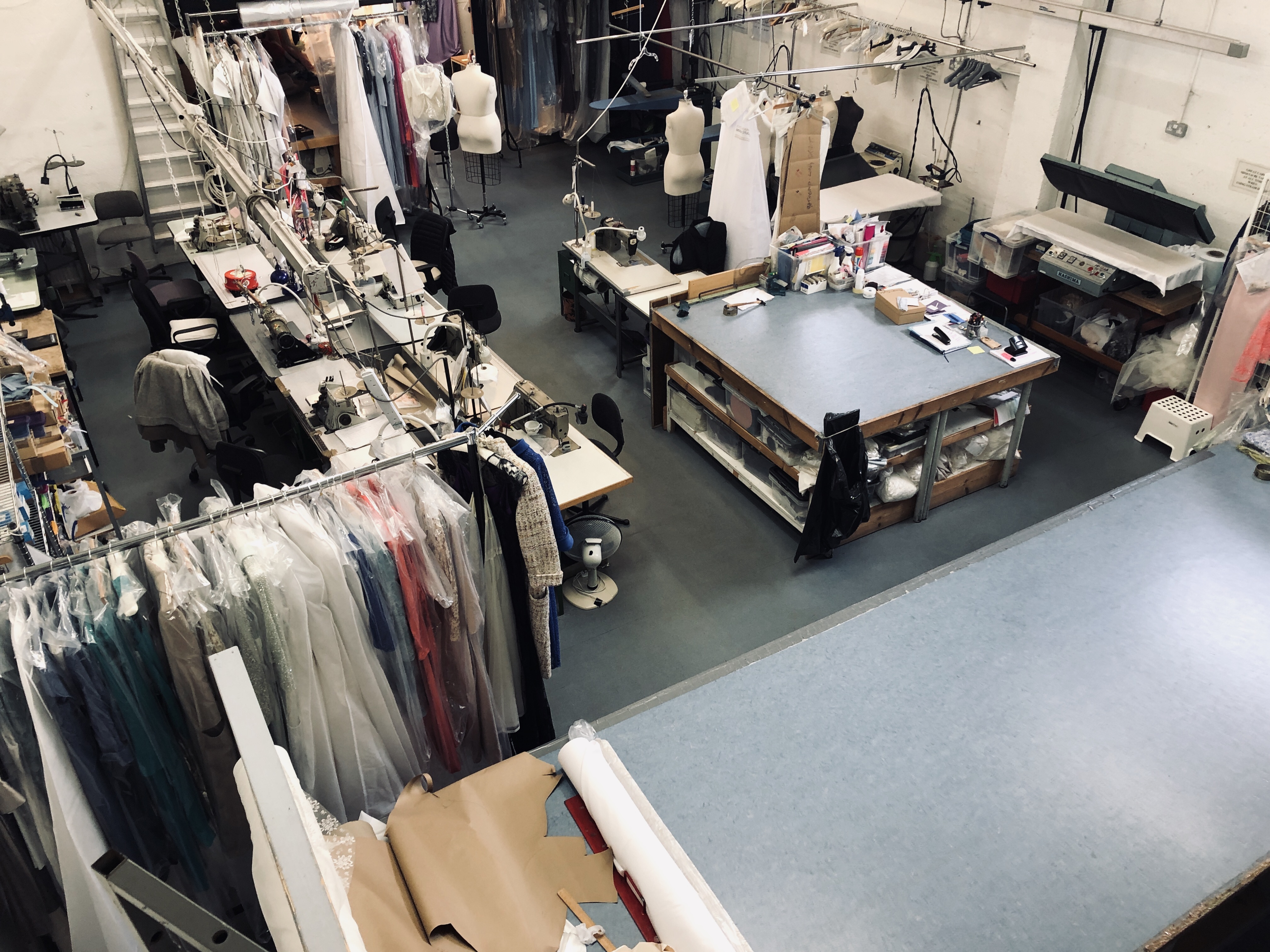 We are in Lockdown. Our business in London and Glasgow is temporarily closed. In our second week of shutdown I visited our production unit and it felt that it was frozen in time. All our lovely clients outfits are hanging on rails in various stages of completion. The machines are idle waiting to jump into life when our machinists come back to work.
Many weddings from Spring and early Summer have now been postponed and we are busy behind the scenes organising new fitting dates and changing the production schedule.
It's all very unknown at the moment as there is no predicted date when we can all come out of hibernation and get back to what will become our "new normal ".
The main thing just now is for all of us to stay at home and look after ourselves. Health is the number one priority. We will be back as soon as possible to get all the wedding outfits ready for late Summer and Autumn.