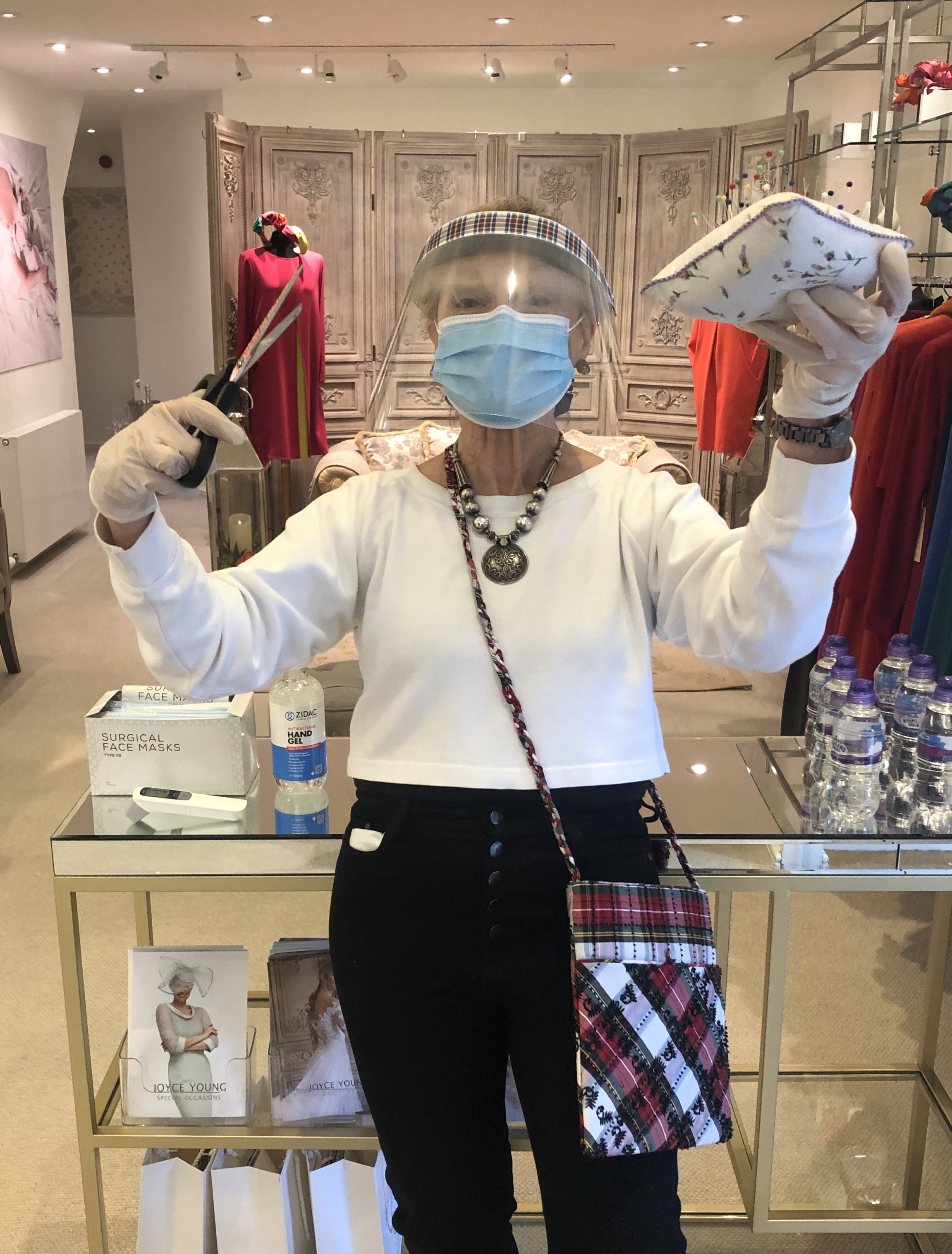 We come bearing GOOD NEWS with light at the end of the tunnel.
It's 12 weeks since we temporarily closed the doors of our showrooms due to Covid 19. .
Over the past three months we have all gone through a very difficult and emotional time .
Firstly to any of our friends and clients who have lost a loved one please accept our deepest sympathy. Not many families remain untouched by this brutal virus.
We know some of you have contracted it and have now recovered . It certainly has made us all re assess and look at our lives with a different perspective.
Thankfully all our Joyce Young team are well and eager to get back to work to do what we love doing most. We can't wait to see you all again and hear all the challenges that you have faced over the past few months, we totally understand that it has not been easy to rearrange your weddings and we are here to help and make the process as smooth as possible.
We have been very busy behind the scenes with all your e mails and re scheduling new wedding dates and fittings.
We are happy to say that in London we will be opening on 4th July for new appointments and on Wednesdays and Thursdays for fittings. Initially new appointments will be on Saturdays, Wednesdays and Thursdays.
Our Glasgow diary is now open for appointments and fittings from Saturday 4th July. Please note that as we will be taking fewer appointments daily it is advisable to book early if your wedding is still to place this year or next year. 2021 is shaping up to be a busy year.
What will post lockdown appointments and fittings look like ?
Both our shops will be compliant with the Government's risk assessment.
Let us assure you that despite thermometers and masks we are still the same warm and friendly people with your best interests at heart.
When you arrive we will ask you to take your temperature and wear one of our disposable masks and provide hand sanitisers which will all be on hand at the entrance .
For new appointments we will discuss your ideas on the phone or on Zoom before you come in. In the fitting room for your protection we will be looking after you by wearing our disposable masks, visors and gloves. We have even ordered white coats following in the footsteps of the Parisienne Couturiers.
We are lucky that our showrooms are both very spacious. However we request that you only bring one guest with you to your appointment. We may be able to accommodate 2 guests by prior request.
For the foreseeable future we won't be able to accommodate children in the shops.
New appointments will be e mailed with a questionnaire in advance so that we can prepare as much as possible for your appointment before you come in.
Apologies if this all sounds a bit clinical and schoolmarm ish ! For the time being this will be the "new normal" but we are all in it together so we will still have fun masks or no masks and make sure you find the dress of your dreams.
Those of you who are already on board and have ordered your outfits will know the positives but for potential new clients here are some positives about making an appointment at Joyce Young Glasgow or London.
Our showrooms are elegant and spacious with plenty of room for social distancing. In Glasgow we have parking at the door and in London we are in a beautiful residential area outside the congestion charge zone so you don't have to go into the busy centre of town.
We have been at the top of our profession for 27 years . All our team have been with us for years and are very experienced and knowledgeable and able to give you the best advice. We all love a wedding !
Please do your research online and ask as many questions as you like before making an appointment. With all the new restrictions in place it is unlikely that Brides and Mums are going to want to visit numerous shops therefore it is important that you find the right ones that fulfil all your criteria . We would love it if you choose Joyce Young Design Studios. You won't be disappointed .
Note to all our lovely Brides and Mums
Please keep us up to date with your wedding dates so that we can re organise your fittings as soon as possible . We hope you will understand that your fittings can't be transferred to next year owing to the detrimental effect that this would have on our business.
Sending out our love to you all and looking forward to seeing you soon.
Joyce and all the team at Joyce Young Design Studios x