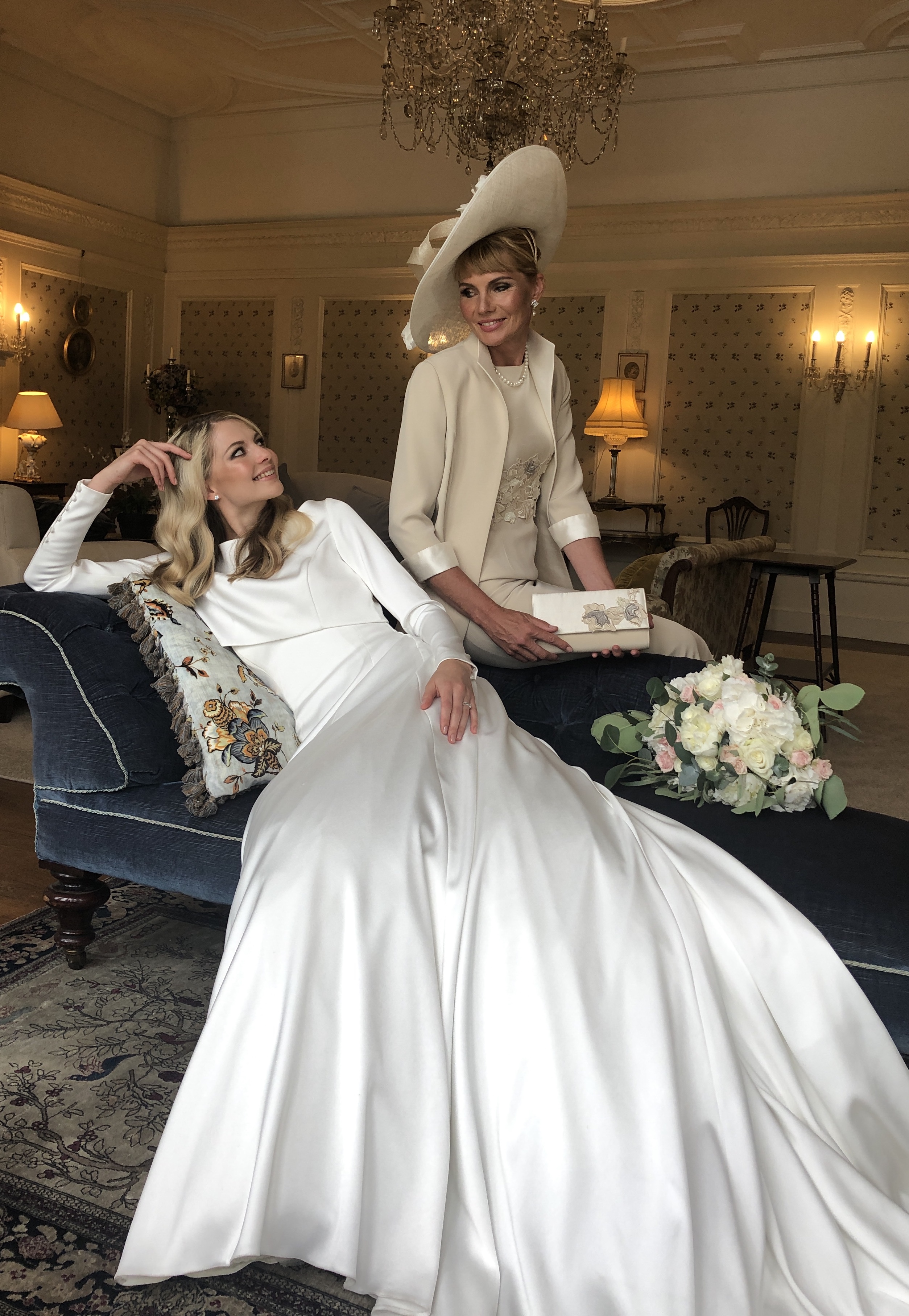 Dear Joyce Young Brides and Mothers
Hello to all our dear and patient clients . We truly feel your pain as all your wedding and event dates have been changed in some cases not just once but several times.
Your outfits are in our production unit all at different stages . Some have first fitted prior to lockdown and some are due to collect . Some haven't been started yet as your fittings were scheduled for Spring and Summer but for almost all of you your original wedding date has past and by now you would have been waiting for the photographs to arrive.
I hope it rained on the original date by way of some consolation !
We have contacted many of you with new proposed fitting dates and we are working our way through our ever changing diary in order of the new wedding dates. We have brought staff back to work on the Autumn 2020 priorities which one by one are being postponed to next year and are no longer priorities.
Many of you want to postpone the fitting dates to next year but please understand that we can't postpone all this year's business to next year as we simply won't have the manufacturing capacity to make 2 years orders in one not to mention the balances which would under normal circumstances have been paid by now.
I apologise to send this as a group newsletter. Each and everyone of you is very special to us and every outfit is made to your individual requirements.
We have over 200 postponed dresses and outfits for which we need to re organise fittings and with constantly changing dates, I'm sure you will understand the challenges for the business. Our plan is to finish as many as possible outfits prior to Christmas.
It seems that the main reason for delaying fittings is worry about weight fluctuation. The outfits can be brought back for any adjustments should that be necessary prior to the weddings.
We are looking forward to seeing you all in London and Glasgow in the near future and catch up with all your wedding news.
Below are some videos to keep you in the wedding mood .