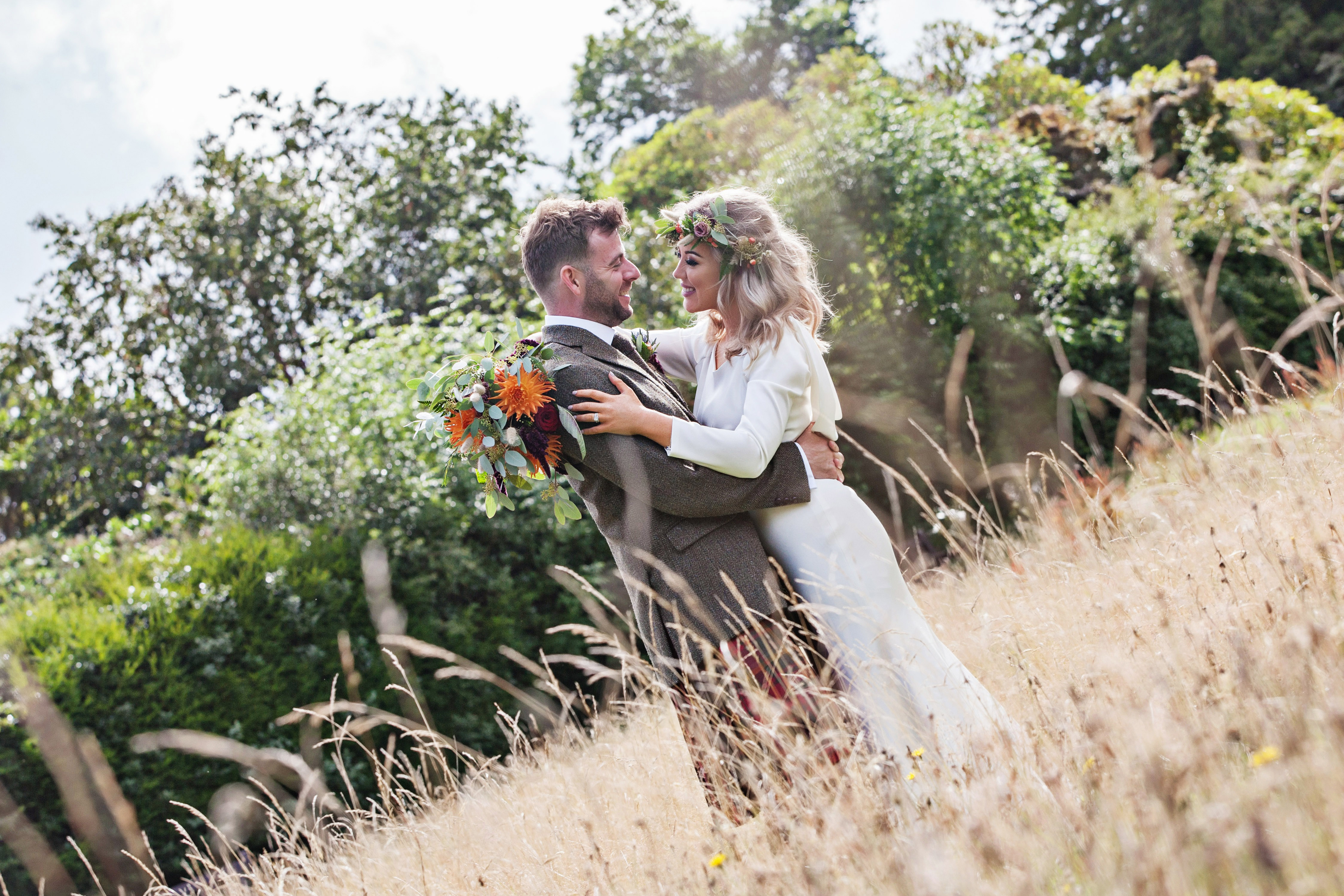 Scotland provides one of the most magical backdrops for weddings, but especially for outdoor weddings. From its great glens and lochs, to its bustling cities, cosy villages, and stunning coastal towns. In Scotland, you can also choose to get married anywhere outdoors as long as your wedding ceremony officiant, whether religious, humanist, or registrar is happy to host your wedding at your chosen location.
Your dream location and theme for the day will determine what dress you choose. We have dresses to suit all styles and personalities. Here are some of our latest collections that would look stunning set against Scotland's breath-taking backdrops.
 Get married at the top of Glencoe mountain or opt for a rustic barn with an outdoor pagoda set within 700 acres of stunning Perthshire countryside, or get married in the grounds of some of Scotland's oldest castles.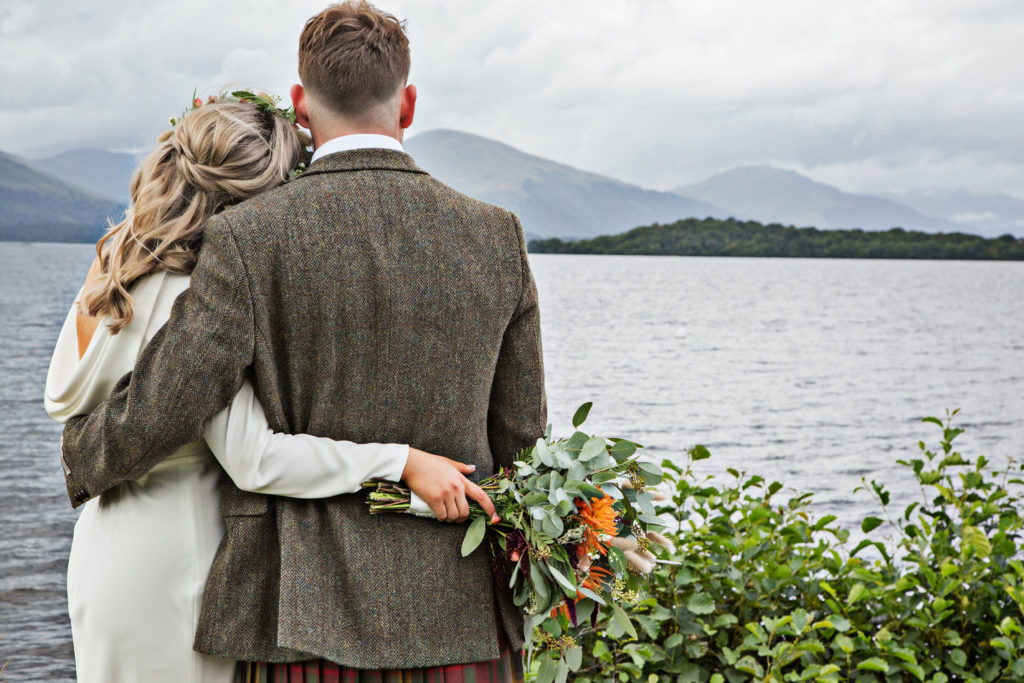 Alongwith this outdoor wedding guide, we've listed our top five recommendations to think about when getting married outdoors in Scotland: 
Agree on a wet weather option before your big day
Your wedding day should be magical in every way possible. Prepare for any weather conditions, it's Scotland after all! Be 'rain plan' ready with our Joyce Young Ivory Wedding Umbrellas for £30 which work perfectly for your big day. Pictured below is a stunning Couture Wedding Dress for our Real Life Bride Morven with one of our umbrellas. For more information on how to get your own Bespoke Wedding Dress exclusively designed by Joyce, please call us on 0141 942 8900 or email us at glasgow@bystorm.co.uk.
We offer a selection of beautiful, extremely soft cardigans which are perfect for layering over your wedding dress on a colder day.
If you are interested in having a cashmere cardigan, please send us an enquiry.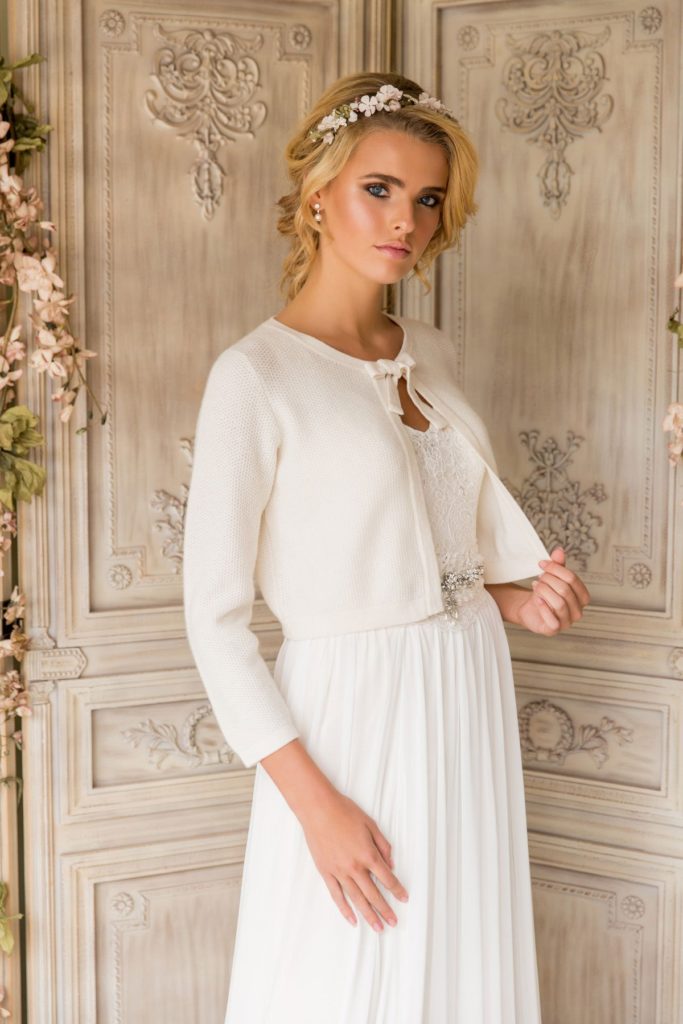 Keep your friends and family cosy and happy

 
Outdoor weddings mean that guests can be outdoors for long lengths of time. Blankets, refreshments, and entertainment can help to keep your guests happy during downtime periods, such as before you arrive or when you're having pictures taken. Encouraging flat or comfy shoes for more remote wedding locations will also go down well.  
Offer canapes with a difference
Whether you're having your entire day outdoors, or just part of it, outdoor weddings provide an opportunity to get creative with the refreshments you serve your guests. Rather than traditional canapés, how about pizzas or crepes? We had Tipple in a Tuk Tuk at our Luxury Bridal Event last year which was a huge success, they serve ice cold sparkling Frizzante on tap, fizz cocktails, Scottish gin and craft ales of your choice from a converted Piaggio Tuk Tuk van, what more could you want!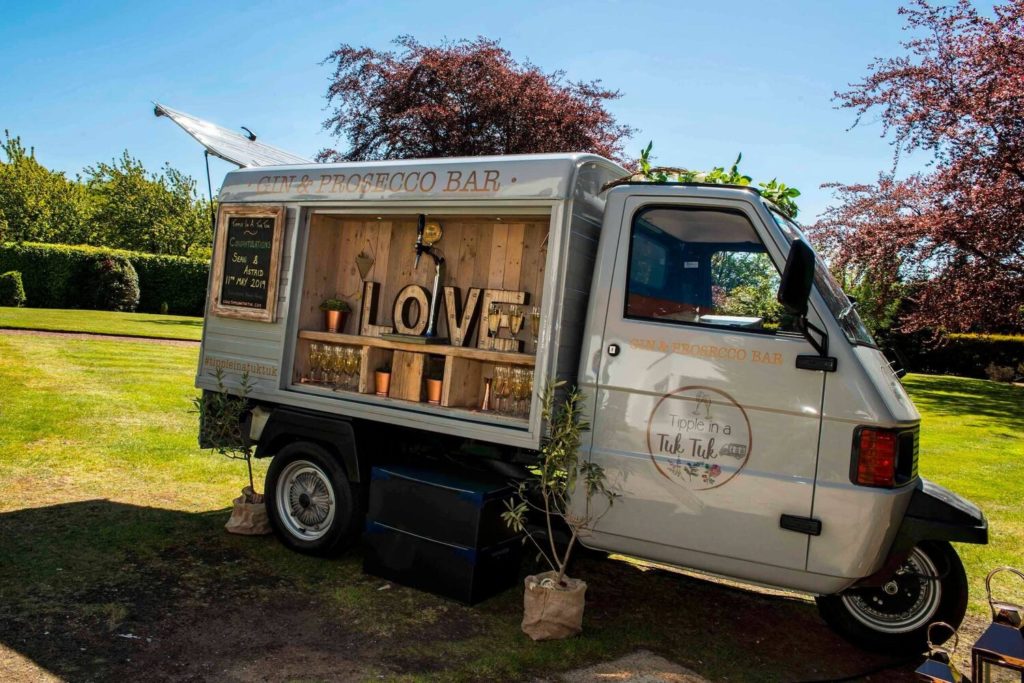 Entertainment options
Outdoor weddings offer up a bit more space and provide the perfect setting for fun garden games for your friends and family to enjoy. Giant Jenga or Connect Four are sure to go down a treat with guests young and old. Or maybe follow in our Couture Bride Katie's footsteps with magical sparklers at the end of the night
Photography to capture your memories
Choosing the right photographer is almost as important as finding the right dress. You'll want to pick a photographer or videographer that reflects your style and personality so that they perfectly capture your special day and memories. With outdoor weddings offering lots of different backdrops and colours, lighting will be very different from indoor settings. It's therefore worth looking for a photographer that's got experience of doing outdoor weddings. Pictured below is the Mother of the Bride and Groom Swing Coat With Detachable Fur Collar And Cuffs and the Anastasia Couture Wedding Dress with the Katerina Wedding Cape. These stunning pieces are absolutely perfect for an outdoor wedding as they will keep you warm all night long.