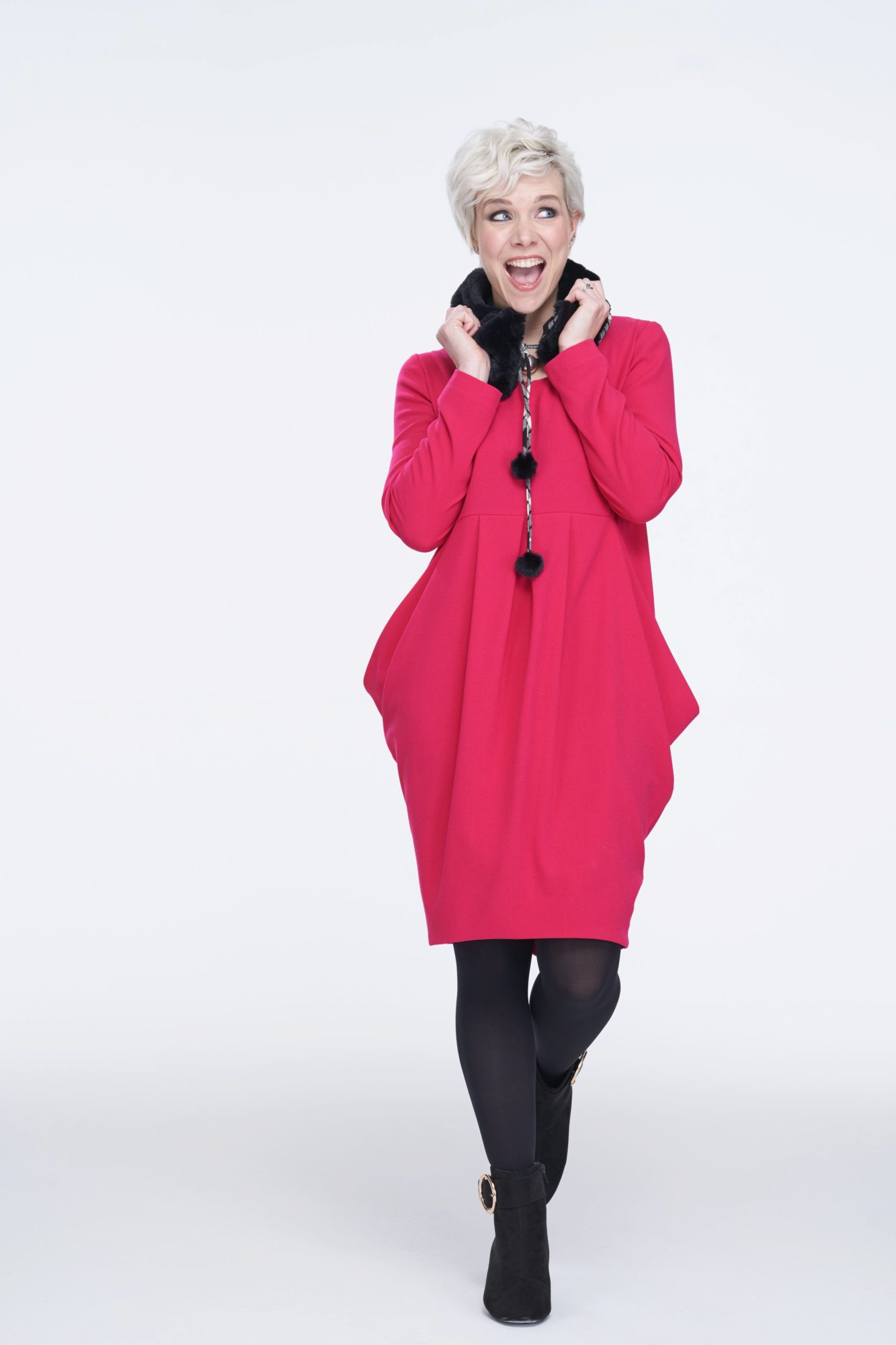 We are delighted that Audrey Allan is our model for the Breast Cancer Care Charity. Audrey modelled in the 2017 Breast Cancer Care Show which raised £150,000 for this amazing support group. Audrey related her own very moving story to 1000 guests who attended the two shows and writes her own blog #cancerwithasmile – https://cancerwithasmile.com/.
She took to the photoshoot and the catwalk like a professional model and we all had a really fun day shooting these photos.
Our casual chic dresses are available to order in 5 styles and 7 colours – Black, Navy, Plum, Teal, Red, Purple and PINK.
We will donate 10% of all dresses ordered in pink to Breast Cancer Care.
Sizes available: 6-8, 10-12, 14-16, 18-20, 22-24
Poly/Viscose/Elastine
Easy Care
Machine Wash
Made to order delivery before Christmas
£250