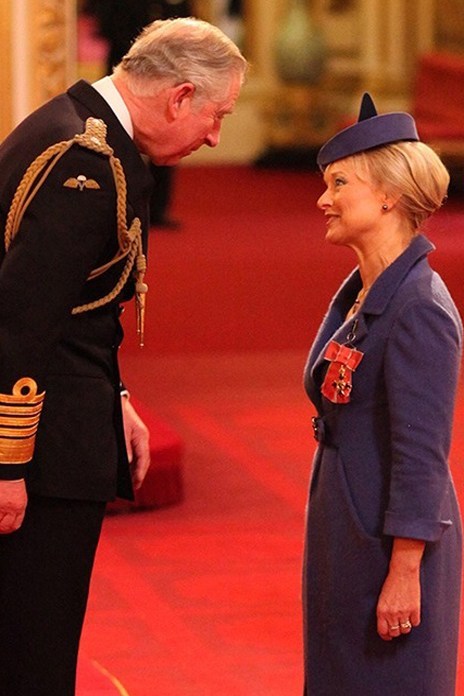 It's that time of year again when hundreds of British citizens prepare for the secret that they have harboured for the last 6 weeks to be unveiled to the world. Yes it's time to find out whose names will be on this year's Queen's New Year Honours List 2019.
Letters will have dropped through the doors of many unsuspecting people from all walks of life all over the country. For most it will be a huge surprise , as they open the envelope with the Royal postmark , an incredulous moment of surreal realisation that people out there have been discussing their merits and yes the Prime Minister has recommended to the Queen that she MAY be so gracious as to offer YOU a coveted award. So many emotions will have been experienced over the last few weeks for those whose name will appear on this New Year Honours list . They have been sworn to secrecy until the big announcement. After all it said "MAY " it's not a done deal until that list gets published , so they don't want to end up on the naughty step.
The list is probably of most interest to the people who already have been awarded an honour. Twice a year it becomes of great interest to find out who is joining this elite club and who are moving up the ranks to become Knights and Dames. People are divided about the relevance of the gongs and some people make some pretty catty comments. However very few people ever refuse the honour. An investiture will be one of the most proud and memorable moments of anyone's life.
Which brings us round to the big question -"What am I going to wear ?"
This is where we can step in to help you. Joyce Young OBE has dressed very many ladies for investitures including herself.
At Joyce Young we can not only create the perfect outfit for your day we can also give you lots of insight into the magic behind the gates at Buckingham Palace.
The ceremony takes place in the morning and is usually within six months of the announcement.Therefore it could be Winter, Spring or Summer. However as the date can be sprung on you with only a month's notice it is advisable to shop early and choose your outfit well in advance especially if it is being made to measure. As with everything preparation is the key to being able to have a relaxed and joyful day.
We believe that as it is a traditional Royal occasion that dress codes whould be respected. In our eyes it isn't a time for making a wacky personal statement or mistaking it for dress down Friday. At the same time it certainly isn't a time to be boring. Elegance never dates and those photographs will be with you forever and passed down to your proud grandchildren.
Simple well cut statement styles that fit perfectly,in beautiful colour in top quality fabric will make you feel like royalty and give you confidence as you walk along the corridors of Buckingham Palace to the Ballroom where the investitures take place.
Are you reading this because you have just been awarded an honour by the Queen or you are proudly accompanying someone dear to you to their investiture this year? Huge Congratulations from all at Joyce Young Design Studios . If you like the sound of our approach and you like our styles please get in touch with us in Glasgow 0141 942 8900 ext 1 or London 020 7224 7888 we would love to add a litle bit more magic to your day.
The Queen's Birthday Honours list 2018 – What to wear to an investiture ?
Sandra Defoe and Chonte Greenaway mother and sister of footballer Jermain Defoe collecting their outfits
from our shop in London to wear to Jermain Defoe's investiture at Buckingham Palace in November 2018